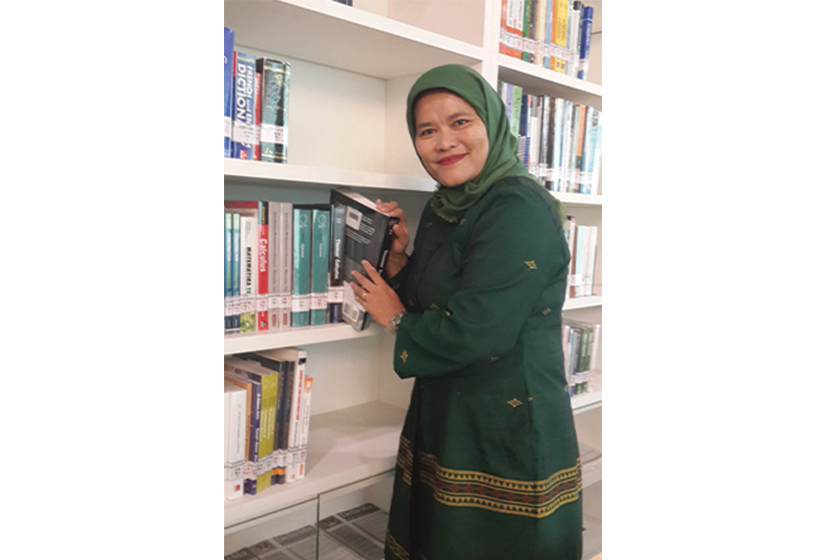 29 Mar 2017
Risa Bhinekawati: Seeking Better Policies for Small Business Owners
Allison Sudradjat Prize Winner 2010

After a 23-year career spanning academia and senior positions at multinational brands, Risa Bhinekawati feels it's time to give back to society.
She has made it her mission to help Small and Medium Enterprises (SMEs) in Indonesia be more competitive and sustainable through research and policy advocacy.
Risa's next moves towards this goal are to establish a world-class consultancy for SMEs, to obtain a professorship, and in 2024, make another run for political office.
In the 2014 parliamentary elections, Risa ran unsuccessfully for a seat in the House of Representatives, but she is not giving up her political aspirations.

"I was not a member of a political party. I was invited to run because of my expertise," she recalls.
"In Indonesia SMEs have always been treated as an informal sector, even though 90 percent of businesses here are SMEs and they have been proven to be resilient in the face of an economic crisis.

"In Australia SMEs have become competitive globally thanks to their government's all-out support.

"From creating a business plan to exporting products, SMEs get assistance from the Australian government through various service points."

In 2010, Risa received the Allison Sudradjat Prize (ASP) to conduct research on the Australian government's mechanisms to support and empower micro, small and medium enterprises and how they can be applied in Indonesia.

A year later she started her doctoral work at the Australian National University under the Australia Leadership Award scholarship, studying the linkages between corporate social responsibility, social capital and corporate sustainability in developing countries.

Before that, Risa obtained an MBA in Managing in Asia from the Australian National University under the Indonesia-Australia Merdeka Fellowship in 1999 and a master's degree in international policy and practice from The George Washington University in 2006.

This year, her PhD dissertation was published as a book by Routledge.

Risa said the Indonesian government needed to simplify rules to make it easier for SMEs to flourish.

"In Australia, there's a synergy among institutions and policies are streamlined, but here there's an overlap of regulations on SMEs issued by different government departments," she said.

Since last year, Risa has been a lecturer at Podomoro University, where she teaches leadership and entrepreneurship, as well as doing research on SMEs, corporate social responsibility and sustainable development.

She is also a member of the advisory board of Women in Global Business in Indonesia.

Risa said her time in Australia had helped build her network of industry contacts.

"I still keep in touch with people at the Parliament House and I'm also friends with the deputy chairman of the Australian Competition and Consumer Commission," she said.

Risa described Allison Sudradjat, the Australian diplomat who died in a 2007 plane crash after whom the ASP is named, as someone dedicated to improving education, especially in eastern Indonesia.

"She had a sincere desire to improve education and promote sustainable development," she said.

Risa's 23 years of professional experience includes senior positions in companies such as Unilever Indonesia, Ericsson Indonesia, Partnership for Indonesian Governance Reform and the Indonesian Telecommunications Society.

She became immersed in corporate social responsibility when she chaired charitable foundation Yayasan Danamon Peduli between 2007 and 2009.

Under her leadership, Danamon Peduli won runner-up in the BBC World Challenge 2009 for its project to convert traditional market waste into high-quality compost.
The same project won first place in Metro TV-UNDP Millennium Development Goals award in 2008 and 2009.

But her contribution to her family remains her proudest achievement.

"Since I was a little girl I have helped my parents. My mother had a catering business so I took care of grocery shopping. I also put my siblings through school," she said.
"I always try to do my best and make a difference in people's lives."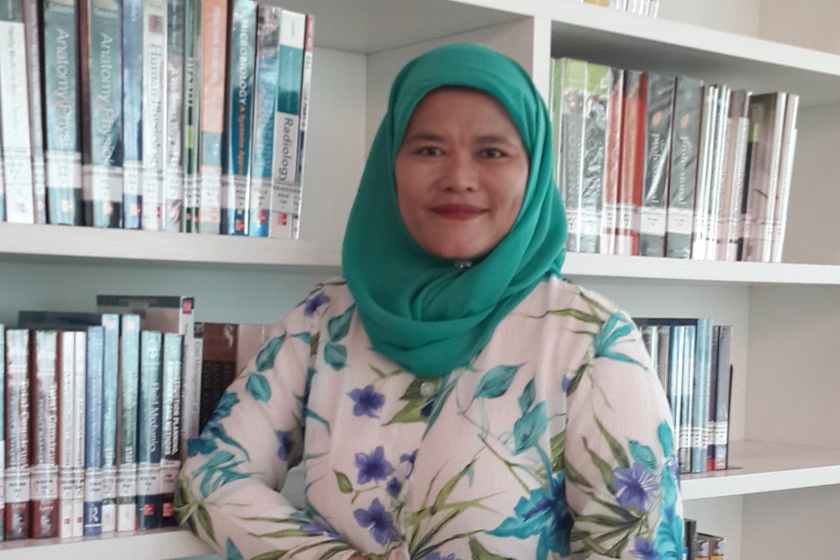 Share this article on:
Related Article

Back to Top