12 Apr 2017
The Next Big Pastry Chef
At just 24-years-old, Ardika Dwitama Tjandra has already worked with internationally-celebrated chefs such as Darren Purchese and Will Goldfarb both in Australia and Indonesia, and he continues to dream bigger.
After earning a chef diploma from Le Cordon Bleu College of Culinary Arts in Sydney he continued to the Bachelor of Business in International Management at Le Cordon Bleu in Adelaide, graduating in 2014, to gain expertise in restaurant management.
During his studies, he gained industry experience as a commis chef at Hilton on the Park in Melbourne and at the renowned Burch & Purchese Sweet studio, where he sharpened his modern culinary techniques and pastry chef processes. He also worked at the hip Union Brasserie, Bakery and Bar in Jakarta, famous for its cocktails and desserts.
"I always knew that I wanted to work in the hospitality industry, but not particularly as a chef," says Ardika. "But along the way I was really enjoying my time in the kitchen, especially with pastry. The art, precision and craft drove me into it."
"Studying and working in Australia opened my eyes to the industry. Everything is challenging, from the work itself to the people you work with. You just need to keep your head down and work. Be a sponge."
In 2014, Ardika was part of the opening team for the world-famous "Prince of Pastry" Will Goldfarb when he opened Room 4 Dessert in Ubud, Bali.
"When we started the R4D project in Ubud, we had literally nothing," he remembers.
"We used to whip all meringues and mousses by hand. No ice cream machine whatsoever. Forget ovens, we had a bright and wonderful sun to dry our products. It is the highlight of my career so far. It pushed me to be a problem solver."
Ardika has collaborated with Australian alumnus William Gozali, one of the winners of Masterchef Indonesia, by launching a series of temporary eateries that appear in different spaces around Jakarta. Known as pop-up restaurants, Ardika uses them to exercise his creativity and present pure enjoyment to the taste buds. Some of his collaborative pop-up creations are sold out in less than a week, heavily promoted through social media.
He now also works his magic every Friday at Homebound Café in Kelapa Gading, North Jakarta, where he experiments with textures and flavours. Here he creates delicate desserts such as soy milk sorbet, pandan bavarois (a cold dessert containing gelatine and cream) and strawberries, promoted through @ouidessert on Instagram.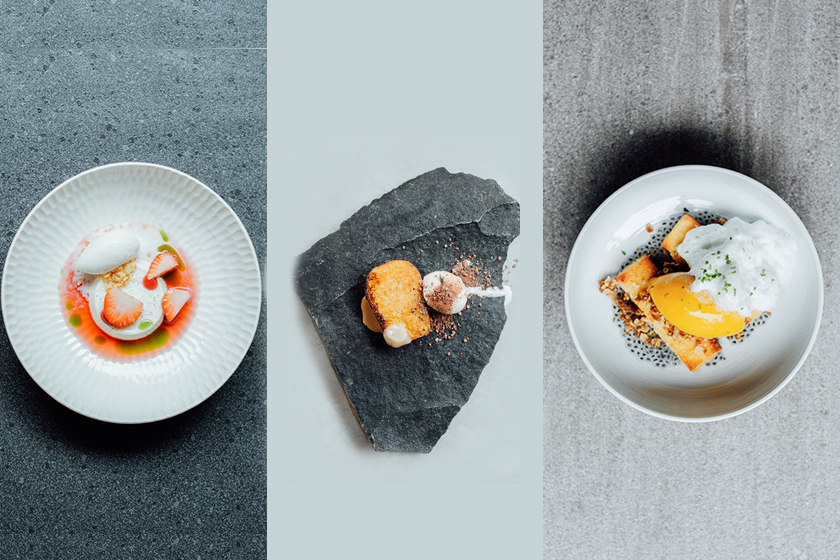 Anything can be done with the right amount of grit, determination and planning and that's what Ardika is aiming for: to open his own dessert restaurant in the future.
His advice? "Just go for it and look for a mentor who can guide you through your career."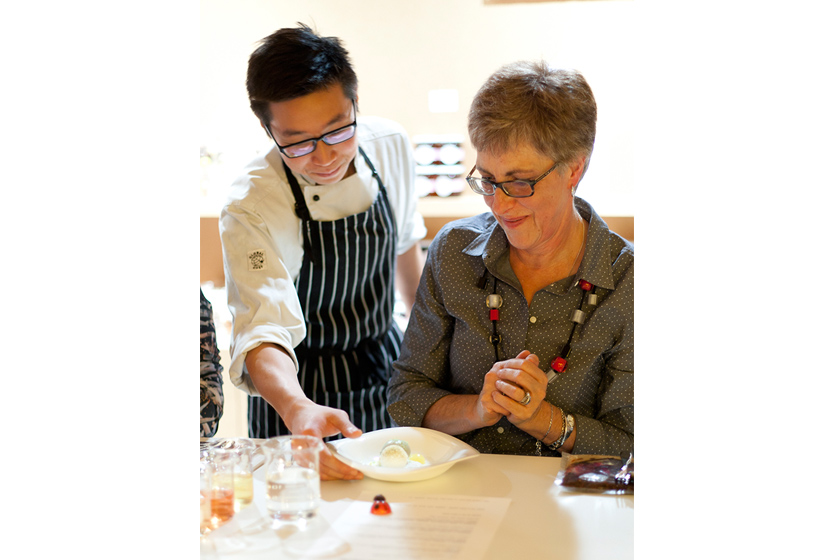 Share this article on:
Related Article

Back to Top