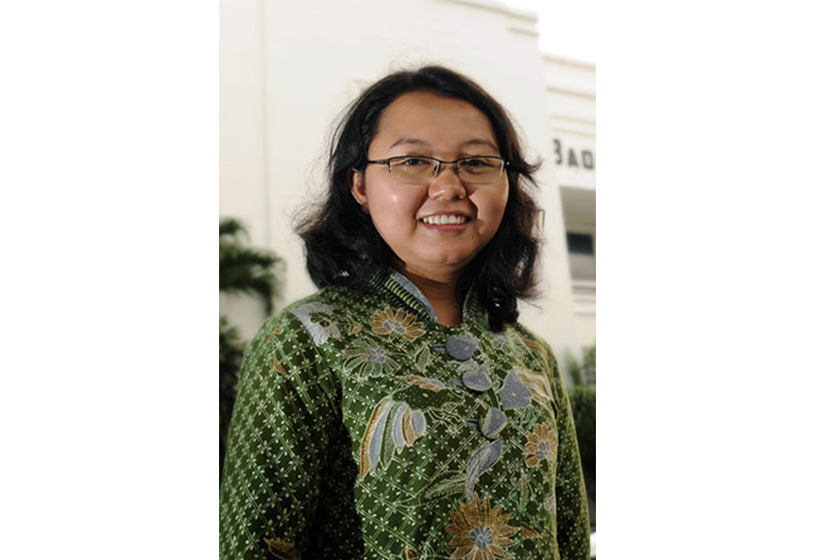 13 Apr 2016
Developing Marketing Strategies for Fisheries Products of Indonesia
Setyawati has served at the Directorate of Marine and Fisheries under the National Planning Agency (Badan Perencanaan Nasional, Bappenas) since 2003 and is currently the Head of Sub-Directorate for Marine, Coast and Small Islands.
She first heard of the Australia Awards Scholarships through her institution in 2006. "I applied to pursue a Master's in Natural Resource Economics from the University of Queensland. I realized that the degree would enable me to make decisions based on economic theory and assessments—a skill that would prove to be beneficial to my department," Setyawati explained.
While she did learn tremendously on micro- and macro-economics, as well as analytical assessment, "The journals proved to be a challenge at first," Setyawati recalled. "But the lecturers were extremely helpful. They professionally responded to questions presented by students, spared time to assist us and remained respectful."
In addition, Setyawati made sure to allocate ample time to review the materials in order to comprehend the contents. This habit carried over when Setyawati returned to her institution. "I realized that careful review of materials helps me write better reports and aids in substantiating my recommendations," she said. "I am also able to utilize my critical thinking skills in analyzing development plans and policy documents."
When she served as staff at the Directorate of Marine and Fisheries, one of her responsibilities was to draft the medium term development plan and the government's annual work plan focusing on natural resources and environment, mainly on marine and fisheries. "As part of a team, I was also often assigned by my supervisors to conduct assessment on the economic aspects of project proposals from partner institutions," she added. These studies included, for example, cost-benefit ratio.
The team conducted a study on marketing strategies for fisheries product for export and domestic market. In regards to export, the team observed how other countries applied their fisheries export-import regulation and also observed the challenges faced by Indonesia to meet importers' demands.
For the domestic market, the team studied the correlation among fishery production areas and the markets to calculate supply and demand. The team then used the methodology—including results from field visit—to analyze the condition of fisheries product and markets. Based on the analysis, the team then generated strategies and recommendations.
Share this article on:
Related Article

Back to Top