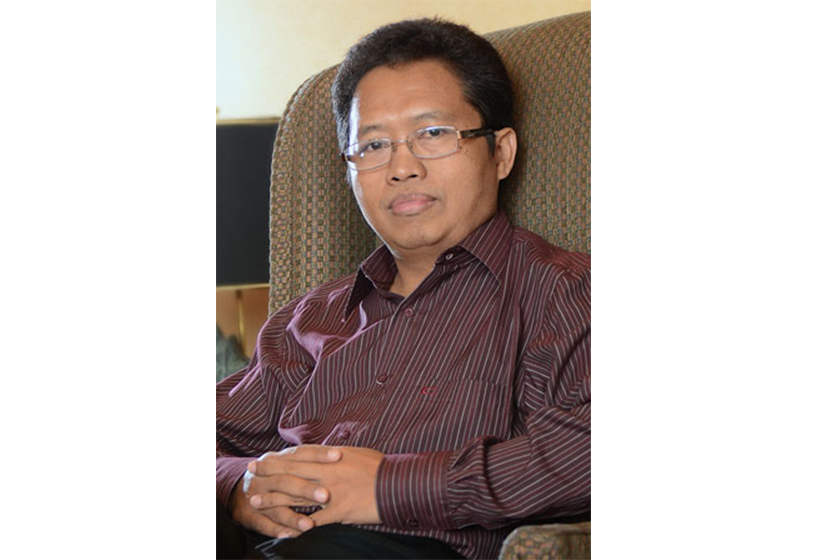 09 Apr 2016
From Hesitation to Enthusiasm
As the employee of the Corruption Eradication Commission (Komisi Pemberantasan Korupsi, KPK), Muhamad Najib Wahito was interested in pursuing forensic accounting. With the growing complexity of the business environment and the growing number of business related investigations, forensic accounting professionals are increasingly asked to assist in the investigation of financial and business related issues. It is regarded as a comprehensive science ranging from investigation, psychology, business, international trade, law and other subjects.
Najib opined that studying forensic accounting would be beneficial for the institution he works for. He, along with another colleague from KPK, went on to study this field at the University of Wollongong through the Australian Government – Legal Development Facility Project. Two other colleagues studied transnational crime prevention – bringing the total of awardees from KPK to four during the 2006 intake.
After his return in 2007, KPK utilized Najib's newly gained expertise on forensic accounting by assigning him as Head of Investigation Task Force on Indonesian Public Officials Asset Declaration.
Presently, Najib is also often requested to conduct lectures and to serve as speaker on forensic accounting for both internal KPK seminars and those organized by other institutions. Najib also receives questions and request for advice from a number of people on matters relating to forensic accounting.
Prior to his study in Australia, Najib often found himself reluctant whenever his supervisor asked him to conduct training or socialization on auditing. "The prospect of having to speak in front of others was daunting," Najib recalled. His fear was laid to rest in Australia. "The discussions we held in class built my confidence. Conducting lectures and carrying out public speaking engagements in Bahasa Indonesia is now an enriching experience," Najib added.
Najib also expressed how studying in Wollongong has broadened his horizon as he learned considerably from his foreign friends in regards to their culture and habits as well as the other systems of investigation. Najib also commented on how well-managed the city of Wollongong was.
Najib continues to receive bulletins published by Wollongong University and maintains contact with his Australian friends, as well as colleagues and staff at the Wollongong University.
Share this article on:
Related Article

Back to Top