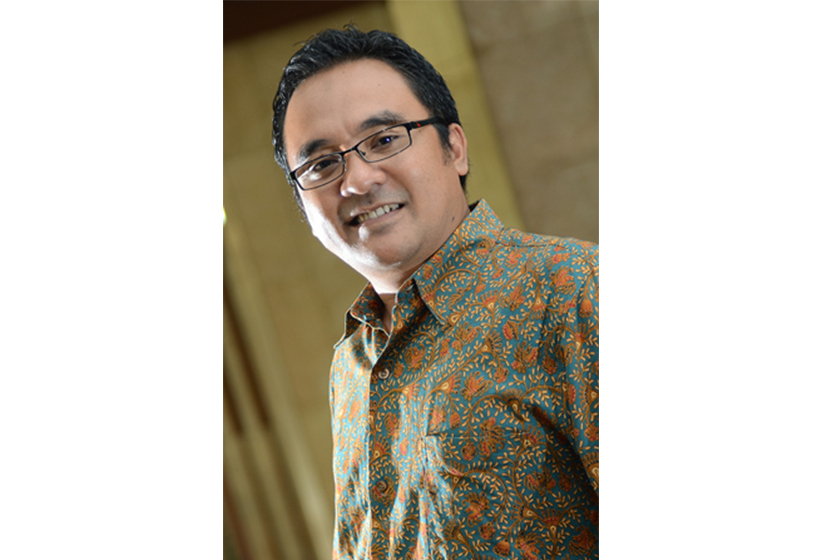 05 Apr 2016
From Statistician to Web Administrator
Tri Jatmiko currently serves as Head of the Sub-Division of International Non-Governmental Organization Affairs at the Ministry of Environment and Forestry. He first heard of the Australia Awards Scholarships from the Human Resources Department at his institution—at the time the Ministry of Forestry before its merger with the Ministry of Environment in 2015. "The Head of Section was very supportive and encouraged all the younger staff to apply for the Scholarship. The institution even paid for the required TOEFL test for those who applied," Tri Jatmiko recalled. Out of 20 who applied within the Ministry, five were selected—including Tri Jatmiko.
"I chose to pursue a Master's in Communication since I had prior experience in radio stations and saw the possibility of my degree contributing to the needs of the Ministry in the future," Tri Jatmiko said.
This decision proved to be the right one. Tri Jatmiko has served as the Indonesian Delegation in numerous international forums including the 25th Session of Asia Pacific Forestry Commission (New Zealand, 2013), the Committee on Forestry, FAO (Italy, 2014), the 50th International Tropical Timber Council (Japan, 2014), and the Indonesia–Germany Collaboration Negotiation Meeting (Germany, 2015).
During his studies in Australia, Tri Jatmiko served as a committee member for the University of Queensland Indonesian Student Association (UQISA). The association actively sought prominent Indonesian icons visiting Australia and provided platform for these icons to dialogue with UQISA members.
"My Australia Awards experience was tremendously enriching," Tri Jatmiko said. His self-confidence in carrying his professional responsibilities has increased compared to when he first joined the then Ministry of Forestry in 2005. "I have learnt a lot in regards to communicating with others and now actively participate in discussions at work. I am also much more persistent in trying to find solutions for issues that arise at work," Tri Jatmiko elaborated. Tri Jatmiko maintains communication with fellow UQISA members and also his supervisor.
Tri Jatmiko was involved in many tasks set out by the Ministry of Forestry, in particular ones related to statistics. Tri Jatmiko was also involved in compiling data for the Forestry in Statistic book. "I had to extract data from areas across Indonesia," Tri Jatmiko said. "I enjoyed my Australia Awards experience so much that I spread information on the Scholarship to other staff members whenever I had to conduct field trips to collect data," Tri Jatmiko added.
In the past, Tri Jatmiko also served as member of the internal auditor team for the Ministry of Forestry, conducting audits based on ISO 9000:2008 for the second year of implementation.
Share this article on:
Related Article

Back to Top