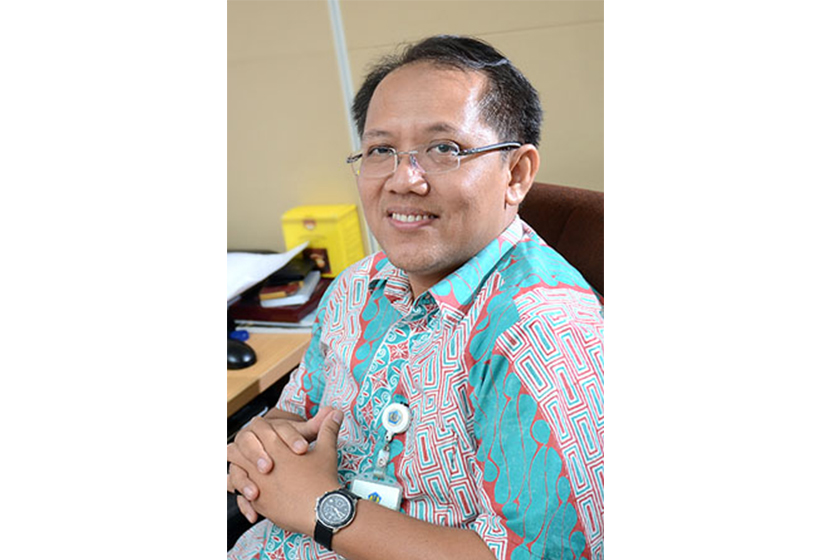 01 Apr 2016
Knowledge that Empowers
Currently Head of the Financial Company Supervisory Division, Directorate of Financial Institution Supervisory, the Indonesia Financial Services Authority (Otoratis Jasa Keuangan, OJK), Indra was granted an Australia Awards Scholarship to pursue an MBA in International Business at Flinders University in 2005, graduating in 2007. Previously, he served at the Monitoring and Governance Unit as Junior Analyst during 2000 – 2005, assisting three banking consultants from Australian Government on monitoring bank recapitalization performance. "It was these consultants that encouraged me to apply for an Australia Awards Scholarship during the last phase of the project," Indra reminisced.
To Indra, the Australian education system differs from that of Indonesia. "That said, I fortunately did not encounter any difficulties since I had already familiarized myself with some of the subjects," Indra said.
"The lecturers gave us study cases based on real situations. This challenged us to develop critical thinking and problem solving skills," Indra added.
"These are the skills I learnt unconsciously through two years of study – I only became aware of my new skills when I returned to Bapepam-LK," Indra said. "To me, knowledge was just a small portion of the benefits I gained. Most of all, I gained numerous soft competencies," Indra further opined.
Soon after his return to Indonesia, Indra was promoted as Head of the General Affairs Human Resources Sub-Division and was also appointed the ad hoc position as Senior Analyst as the representative of Bapepam-LK for a period of two years in the Financial System Stability Forum (FSSK). "In my position as representative of Bapepam-LK, I had to coordinate with high rank officials from the Ministry of Finance, Bank Indonesia and the Deposit Insurance Corporation (LPS)," Indra said.
Financial System Stability Forum itself was established based on the MoU agreed among the Minister of Finance, Governor of Bank Indonesia and Chairman of Commissioner Board of the Deposit Insurance Corporation in 2005 in order to establish coordination on information exchange among each financial institution and to monitor national financial system stability situation.
In 2008, the financial global crisis led the Financial System Stability Forum to focus on generating crisis management protocol. "Part of my responsibilities was to compile data, analyze and conduct research and present the findings to the chairman of the forum," Indra explained.
"During my position in the Financial System Stability Forum, my Australia Awards Scholarship experience played a tremendous role," Indra said. "I was able to apply several principles I learnt in Australia, in particular those pertaining financial system and international business," Indra further elaborated.
After he had completed his responsibilities within the Financial System Stability Forum, Indra was appointed as Head of the Financial Company Audit Sub-Division at Bapepam-LK in October 2009. His tasks included drafting the annual examination plan for the finance company industry, supervising the examination team and providing appropriate monitoring system.
In early 2010, Indra observed that the format of examination report was too general and set out to improve it into a more in-depth and comprehensive report by incorporating additional information and data with the approval of his supervisor. "I am glad that I was able to contribute to Bapepam-LK by improving the examination report standard and by conducting quarterly examination evaluation to stengthen our main function for on-site supervision," Indra said.
Share this article on:
Related Article

Back to Top