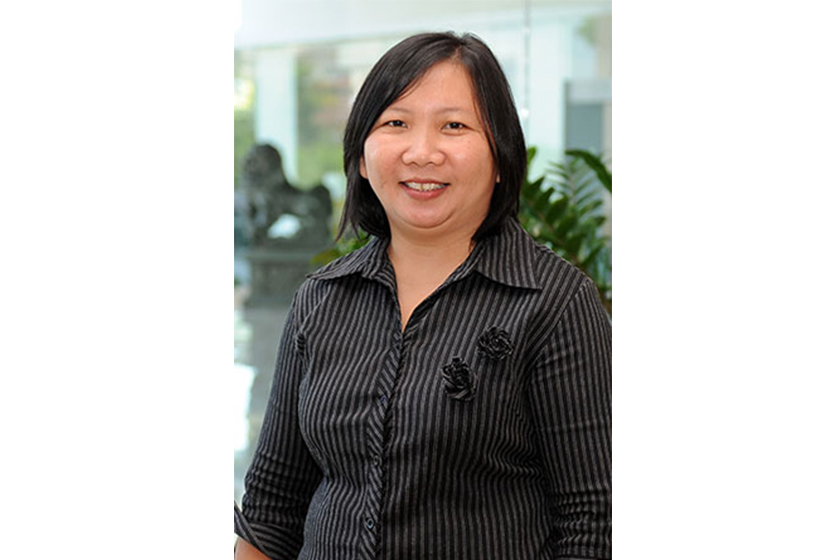 16 Mar 2016
An Architect, Urban Designer and a Founder of School for Children with Autism
Febriane Paulina Makalew recounts many academic and professional benefits as an Australia Awards Scholarships recipient who graduated in 2005 from the University of New South Wales with a Master of Urban Development and Design, but when asked what other benefits the experience gave her, Febriane did not hesitate. "The education and therapy my autistic son received while in Australia. It was tremendous and I will never forget that."
When Febriane went back home to Manado, her experience inspired her and four other parents to establish Permata Hati,a school for children with autism. "The idea grew through our conversations. The other parents often asked of my son's experience while in Australia, and eventually we decided to open Permata Hati on 2 April 2007, World Autism Awareness Day," Febriane recalled. The name of the school is derived from the Indonesian equivalent of the English idiom 'the apple of my eye'.
On 2 May 2014, National Education Day, Febriane established another school for children with special needs, serving as Director and Program Consultant. She named it Kreasi Mandiri School as a reflection of her hope that the children would develop their creativity and independence. Febriane aims to provide classes for the 19–25 age group in the future due to the limited opportunity available for people with autism to gain skills, therefore making it difficult for them to find jobs. Febriane believes that schooling for children with autism should be continuous from kindergarten to university age.
As for the impact her Australia Awards experience has had on her academic and professional life, Febriane remarked, "It has proven invaluable, not only in the classes that I taught as lecturer in the Civil Engineering Diploma Programs within the Civil Engineering Department at the Manado State Polytechnic, but also in collaborative programs between the Polytechnic and the Ministry of Public Works."
Currently a PhD candidate in Civil Engineering at Universitas Hasanuddin, Makassar, under a scholarship from the Ministry of Education and Culture, Febriane was involved in several national and international seminars as presenter and participant, the most recent being the 1st Asia–Pacific Environment and Landscape Architecture (Seoul, 2015).
"As an alumnus of the Master of Urban Development and Design Program at the University of New South Wales, I also participated in the Program's 20th Anniversary Exhibition in 2015," Febriane added.
Febriane is also actively involved in North Sulawesi regional development and was a member of the planning team drafting the Manente Rapid Development Area Master Plan, Tahuna in the past. Most recently, she was involved in the Manado State Polytechnic Community Service in Wori Village, North Minahasa Regency, North Sulawesi in late 2014. The activities included Team Seminar on building and constructing safe and proper housing, as well as guiding students and workers in building selected houses and floor construction.
Share this article on:
Related Article

Back to Top