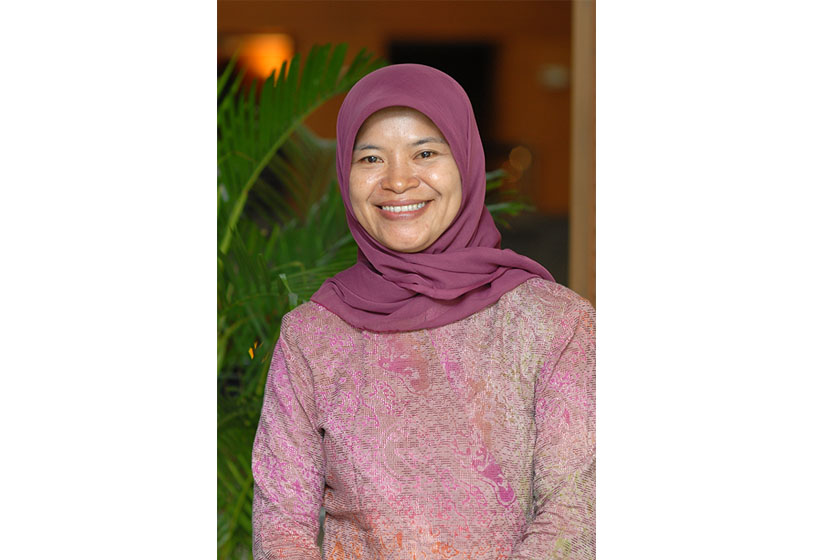 04 Mar 2016
A Passion to Rebuilt Aceh from the only University Graduate in the Family
In a family of nine siblings, master's program graduate Laila Wijaya is the only one to have achieved a university degree.
Laila was born in Pematang Siantar, North Sumatra. Her father was a truck driver and her mother sold food in a local traditional Indonesian marketplace.
Laila, now Head of the Aquaculture Section in the Marine, Fishery and Agriculture Agency of the Banda Aceh Municipality, excelled in chemistry while in high school – but also took time out to go camping with friends.
"Although I had always wanted to become a nurse when I finished my education, I ended up studying soil science at Universitas Syiah Kuala in Banda Aceh," Laila said.
During her one and a half years Australia Awards program in Environmental Planning at Macquarie University in 2006 and 2007, Laila was impressed with how approachable the lecturers were and of the high quality of resources available to students.
"It also gave me a wonderful opportunity to improve my diplomacy and negotiating skills – because we were often expected to work together in small groups."
Since returning from Australia with her master's degree, she has been utilising the skills and knowledge gained during her studies in Australia. "I will be gradually introducing these new skills into work activities - especially team building, along with communication skills."
Laila encourages successful Australia Award applicants to embrace the opportunity for study in Australia.
"If you do this, it will result in positive benefits and greater achievements in your life," she advised. "Use all the available resources to improve your skills and knowledge, especially in improving your English skills."
"I feel good knowing that Australia is maintaining its relation with its Australia Awards alumni, and happy to be one of Alumni Reference Group (ARG) members."
Laila is keen to continue her studies on coastal management at the PhD level at the University of New South Wales in 2011 under the Australia Leadership Award Scholarships. She hopes to conduct research on the management of coastal areas in Aceh following the damage caused by the 2004 tsunami.
"Perhaps I might even have the opportunity to work within the provincial development and planning agency (BAPPEDA) here in Aceh in the future," Laila smiled.
Share this article on:
Related Article

Back to Top