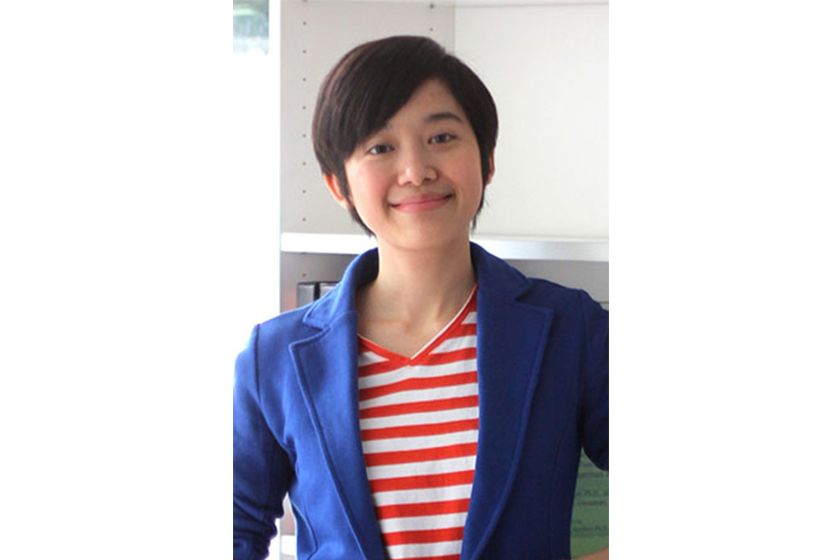 23 May 2017
Passion Moves You to Reach Higher
Raising a child with a disability or special needs is a blessing and a challenge. Special-needs parents often don't share their feelings on this aspect of life even to family members. Fransisca Febriana Sidjaja, or Febri, has always been there for those parents in need, listening to their expressions of joy and the difficulties that strain them.
During her practice as a child psychologist at the Smile Kids therapy centre in Jakarta, Febri became fully aware of the challenges in finding appropriate and affordable services for special-needs children.
It was the parents' tears that moved her heart and stirred up her energy to improve conditions in disability area.She had earned a Master's degree in Child Clinical Psychology from the University of Indonesia in 2007, but she wanted to be able to do more.
In 2010, on the advice of former lecturers, Febri applied for an Australian scholarship for doctoral studies. Her tenacity paid off as she won an Australian Leadership Award Scholarship that paved the way to doctoral study at the University of Queensland.
Her PhD was entitled, Assessment and Diagnosis of Autism in Developing Countries: The Indonesian Adaptation of Autism Detection in Early Childhood (ADEC). It aimed to provide a valid detection tool that could be used by Indonesian health practitioners to assess autism in young children.
Febri's time in Australia equipped her with invaluable knowledge, experience and networks, which are crucial to reaching her potential. During her candidature, she presented her work at two international conferences and at colloquia at universities in Indonesia, Korea and Japan.
In 2013, she received her second award under the Australian Human Development Association Conference Student Scholarships, and the next year, she received the Best Presentation Award at the Psychology Research Higher Degree Day Presentation. Febri also initiated UQISA Care, a humanitarian division of the University of Queensland Indonesian Student Association. It has focused on raising funds to help Indonesian children with disabilities.
Febri hopes that her research will increase people's awareness of disability issues in Indonesia. She longs for the day when every child with a disability in Indonesia receives an appropriate assessment and intervention to maximise their potential. She is ready to do her part to make a difference.
Recently, she moved to Surabaya city in East Java and became a clinic supervisor at the Catch Clinic Indonesia as well as a lecturer at the Widya Mandala Catholic University.
Share this article on:
Related Article

Back to Top