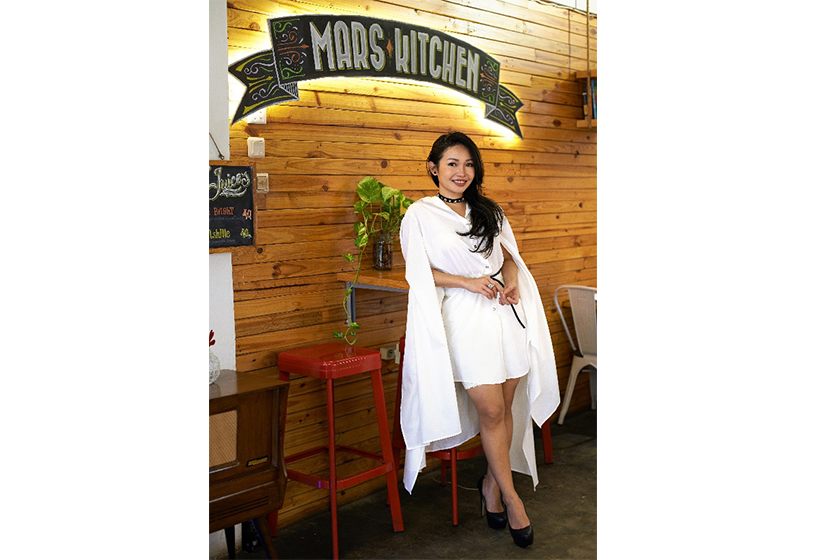 16 Aug 2016
Advice for Young Chefs from Chef Marinka
Celebrity chef Rinrin Marinka completed her Diploma of French Cuisine and Patisserie at the Le Cordon Bleu, Sydney, in 2004. She recalled her time spent there as "one of the best times of my life". After she returned to Indonesia, she quickly opened a restaurant in South Jakarta but it was short lived. "I was in a rush like I was on fire, I wanted to open it as soon as possible. I learned the hard way, you have to do market research, it's better to be late than rushing, and in the end regretting it."
Years later, she re-opened a restaurant that carries healthy food, called Mars Kitchen in the same area of Fatmawati, in South Jakarta. This time, she was more business savvy and had done her homework. She then became a Master Chef and Junior Master Chef judge for five seasons. In early 2016, she started shooting for a cooking show called "Wonderful Indonesia Flavours" with Australian chef Tobie Puttock on the Asian Food Channel.
Here are the tips from Chef Marinka for aspiring chefs:
1. Take time and energy to learn the basics
You have to be able to understand ingredients and strive to be a master of the basics.
2. Have passion
Being a chef is hard work and if you don't have true passion for the art of cooking, you may as well pick another career. Real chefs need to be tough and quick, while pastry chefs need to be patient and delicate to create desserts.
3. The best cooks develop their own style
Being a chef allows you to experiment with unlimited textures and flavours. Take all that you have learned and create dishes with elements that work best together and inspire you.
4. Be curious
Travel and explore many varieties of food in an inquisitive manner. It will enrich your tastes and experience.
5. Have a solid business plan in place
When opening a restaurant, you cannot build it with passion alone. You need a detailed business plan that charts the course, including market research on location, a comprehensive look at your competitors, target audience, pricing and a marketing plan.
6. Make use of online food delivery
In the digital era, there are more ways to order food online and get it delivered to your customer's doorstep. Food delivery services are handy for you and your customers.
7. Be consistent
Food and beverage consistency is key to meeting your customer's expectations when they visit your restaurant. Have a system in place for reproducing your food or beverages to the same standard of quality for every order.
8. Don't be afraid to go into a niche market
A niche market is a segment within your target audience and being niche could help differentiate you from the competition.
Share this article on:
Related Article

Back to Top