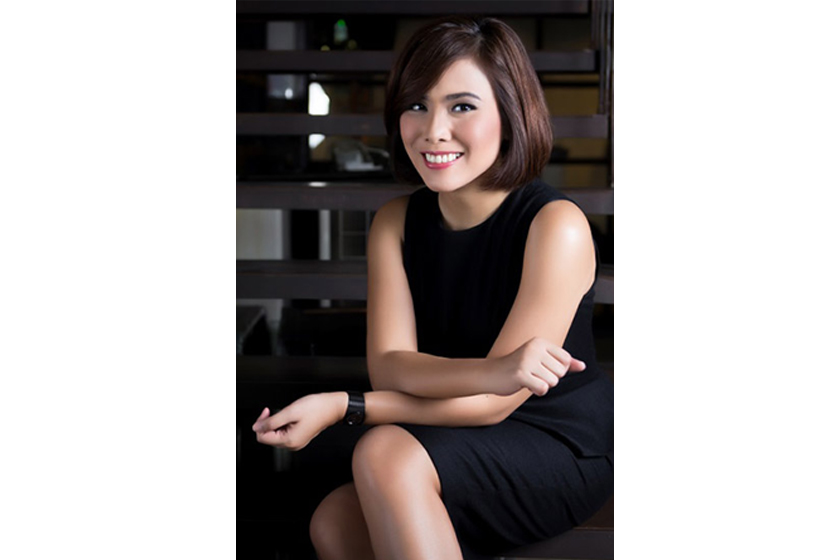 07 Oct 2016
7 Tips to Start your own Business by Nilam Sari
Nilam Sari Setiono, founder and owner of Kebab Turki Baba Rafi, is one of the participants in the Australia Awards Food Production and Processing Short Course. Nilam won first prize in Swa Magazine's Indonesia Women Future Leaders 2010 and was one of the winners of the Young Caring Professional Award 2012. Currently, Kebab Turki Baba Rafi has more than 1,200 branches in nine countries. Here, she shares her tips for success to those who plan to open their own business, especially women and mothers.
1. Believe in yourself and believe that you can do business. Nilam believes self-confidence is the most important and greatest asset in doing business. She and her husband started their first company, Yummy Burger, when Nilam was just 19 years old, because they wanted to be more independent, especially after the birth of their first child. Despite the obstacles, they strived and were able to expand their business.
2. Learn about business. Aware that she had no experience and came from a family with no business background, Nilam sought out an institution to learn about business. She joined an entrepreneurs club to learn business from A to Z; from basic business knowledge, to managing employees, managing finances, expanding the business, and so on. With the knowledge she gained, the Yummy Burger business bloomed, and within a year, she owned six kiosks in different locations.
3. Choose a product that you can master and invest in something you are passionate about. Nilam confesses that she can't cook, but she loves food. "I have a very sensitive palate. I also have a good instinct in predicting what food is suitable to what market," she says. Yummy Burger failed after two years in tough competition with other burger chains. But Nilam learned from her mistakes and used new strategies when starting her Kebab Turki Baba Rafi business. "It is important to have unique ideas and strong execution in business. We also must provide high quality service for our customers. Now I am not only selling my product but also developing the Baba Rafi brand, making it into an intellectual property and expanding the market to other countries." She recently opened the first outlet in Bangladesh and the 36th outlet in Kuala Lumpur.
4. Create a system at home and at work. As a businesswoman with family and kids, Nilam often felt divided between work and family. She then created a system to ensure that both worlds were functioning well. She hired people to take care of her household and children. She also kept in touch with her children by telephone and ensured that everything was going smoothly. "As a businesswoman, I don't have a regular schedule. Sometimes during the school holidays, I must go to a business meeting. Therefore, I always spend my time with my kids whenever I have time."
5. Introduce business to the children in simple and fun ways. Nilam's children have observed the kebab business since they were very young, from production to marketing. "Sometimes we take them to expose where they can help selling the kebabs by distributing flyers. Therefore we introduce the business to them in a fun way," Nilam explains. As they have grown up, the children have been allowed to do more important roles such as social media administrator at one of the outlets, and get compensated for their hard work.
6. Join a community of businesswomen. There are many groups for women in business in Indonesia. Nilam joined a community to connect with entrepreneurs who were also wives and mothers. She shares her stories and problems about business and family and they learn from each other. "We also share business tips and tricks," she adds.
7. Give yourself credit for your decision to be a woman entrepreneur. Nilam understood that business was not the easiest path to take, but once she had made up her mind, nothing could stop her. She says: "In order to earn respect from others, we have to have respect for ourselves."
Share this article on:
Related Article

Back to Top