29 Mar 2017
Rita Pranawati: Speaking Up for The Rights of Children
Allison Sudradjat Prize Winner 2011
Ensuring that children are not the invisible in the unity of a family is the passion of Indonesian Commission on Child Protection (KPAI) commissioner Rita Pranawati.
A mother of two young children herself, the 39-year-old commissioner is concerned that children's voices are often not heard in divorce cases that lead to child custody disputes.
"Divorce should not be seen only as a solution for parents, but children's rights also need to be considered," she said.
According to the KPAI, between 2011 and 2016 there were 13,347 reported child abductions, resulting from cases where children were victims of custody disputes, limited access to meet their other parent, neglect or a missing child.
"Regulation on child abduction is still a grey area and not seen as an act of violence," Rita said. "Parents disputing child custody can cause permanent scar on the child."
Rita received the Allison Sudradjat Award in 2011 and finished her master's degree in sociology at Monash University, where she focused on the study of radicalism in university students.
When she received news of the award, she was researching the role of mosques in building peace in Ambon.
"It was a big surprise," she said. "I was waiting for the results of my application for the Australian Leadership Awards for my master's degree. Instead, I received news that I won the Allison Sudradjat Award.
"At first I didn't know why I was chosen, but later I understood that my work is similar to Allison's."
When Rita learned more about Allison's work she instantly felt a connection with her passions. As a Muhammadiyah activist, Rita was also moved when she discovered that Allison was on her way to a Muhammadiyah event in Yogyakarta when she died.
In the same plane were Din Syamsuddin, Chairman of Muhammadiyah at the time, who survived the crash, and Dr Masykur Wiratmo, Vice Dean of Rita's alma mater Gadjah Mada University and renowned Muhammadiyah figure, who died.
Rita's work with children started when she participated in the Aceh tsunami relief in 2005. At the time she realised how children's issues could be even more complex than women's issues, however they were not viewed as a central issue.
She pursued her passion, and in 2014, after a rigorous selection process, was chosen as a commissioner at the KPAI.
"My network in the public service grew wider after receiving the award," Rita recalled. "Being a commissioner is an extraordinary experience. It is not easy. I didn't feel ready in the beginning."
Her intense workload at the KPAI did not prevent her from contributing to Nasiyatul Aisiyah, the women's branch of Muhammadiyah. She used part of her award money to present her research on mediation in Muslim divorce at the organisation's national congress in Lampung in 2012.
"I focused on women, empowering education and how to face domestic violence," she said.
In 2014, Rita designed training for Aisiyah to post paralegals around the country to assist with women and child protection issues including child criminal justice, domestic violence, divorce and women's civil rights in general.
Rita is also an advocate for foster care and higher standards for the caregivers in Muhammadiyah's 403 orphanages in Indonesia.
"A large number of the children still have connections to their family, so giving better care and empowering the children also means empowering the wider family," she said.
An education enthusiast from an early age, Rita still aspires to study further.
"I want to continue my studies and influence the public on issues such as child care, raising it higher to national attention," she said. "What I do in the social sphere is mirroring Allison Sudradjat's work, although I have not achieved what she did."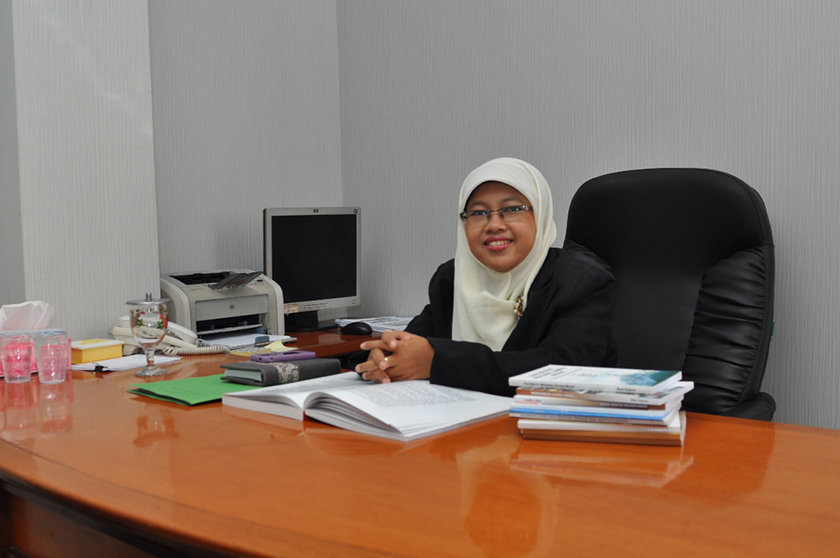 Share this article on:
Related Article

Back to Top