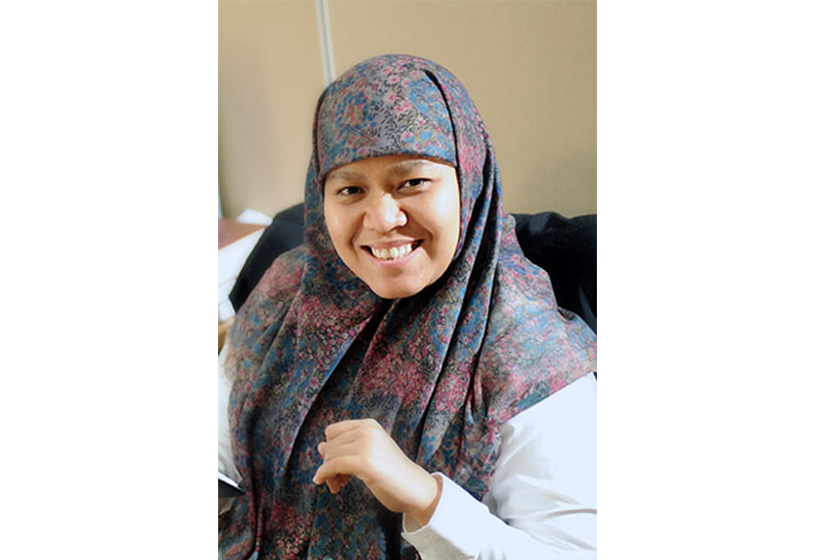 14 Apr 2016
Managing Credit Rating Agencies
Melati Usman, currently Risk Management Senior Analyst at the Financial Services Authority of Indonesia, was previously Head of Credit Rating Agency and Trustee of Capital Market Sub Division (Capital Market and Financial Institution Supervisory Agency-Bapepam-LK). Bapepam-LK is was an institution under the Ministry of Finance of Indonesia that governs, supervises, manages and monitors stock market activities and generates and implements regulation and standard of financial aspect. The roles of Bapepam-LK has since been transferred to the Financial Services Authority of Indonesia. "As Head of the Sub Division, I was responsible for managing and monitoring the Credit Rating Agency (CRA) and Trustee, the associations of CRA and Trustee, -, managing the database, establishing guidelines and to provide training for staff members," Melati elaborated.
She recalled of when she was first encouraged to apply for an Australia Awards Scholarship by her supervisor. "I was still working at the accounting sub-division, analyzing financial reports for potential creditors/issuers before stocks or shares are offered to investors," Melati said. "Not only was I to analyze the numbers, I also had to look into the reasoning behind these offers and the associated financial condition of these creditors/issuers."
Melati graduated with a Master's in Finance from the Australian National University in 2006. "While in Australia, I learned to pay attention to details and how to make good use of journals and various sources of information," Melati said. She also learned valuable skills on time management, critical thinking and how to efficiently express her thoughts.
"I used to believe that there is only one theory that prevails over others. I have come to realize that everything else can be accountable as long as it is supported by data and facts," Melati added. During her studies in Australia, Melati served as chairperson of Perhimpunan Pelajar Indonesia – Australia (Indonesian Student Association – Australia, PPIA) for the 2005-2006 period. Under her leadership, PPIA implemented a new chairperson election system—one that incorporates online technology. "I had fond memories of my time in Australia," Melati said.
The knowledge Melati gained in Australia has helped her tremendously in understanding technical terms and the nature of CRA and trustees. "CRA is regarded as a strategic agency since it assigns credit ratings to issuers of certain types of debt obligation as well as the debt instruments themselves. A credit rating for an issuer takes into consideration the issuer's credit worthiness or its ability to pay back a loan, and affects the interest rate applied to the particular security being issued." she explained.
Share this article on:
Related Article

Back to Top