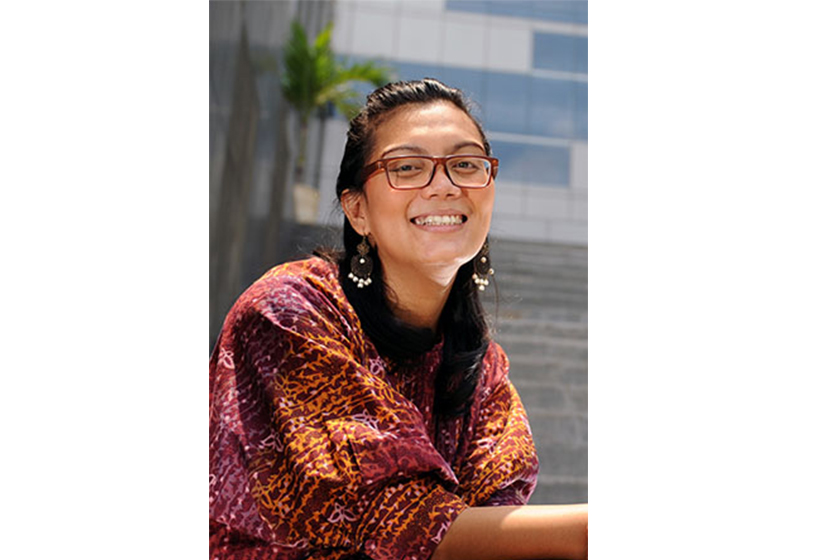 03 Apr 2016
Experiences that Enrich
Ruth Yoanna Samaria first heard of the Australian Partnership Scholarship in 2005 through the Indonesian Ministry of Trade where she was employed. Ruth believed that she needed to improve her knowledge on trading and business to benefit the priorities of her institution. "My supervisor at the time also encouraged me to pursue studies in international trading," Ruth added.
Taking these into consideration, Ruth applied for and was granted an Australian Partnership Scholarship to pursue a Master of Commerce degree at the University of Sydney in 2006. "I wanted to observe the practical application of commerce and saw Sydney as the centre of business activities in Australia," Ruth explained her choice.
During her first semester, Ruth found herself struggling with her studies. "My background in economics was only through my work experience as my undergraduate degree was in communications. So for the first six months I immersed myself in study groups to offset my disadvantage," Ruth recalled. She also prepared for her classes in advance – reviewing references and journals, as well as consulting with her fellow students whenever she encountered difficulties in understanding the subject. "I also consulted my liaison officer and lecturer," Ruth added.
Her persistence and hard work paid off. Ruth graduated with a Master in Commerce from the University of Sydney in 2008. "I gained confidence in my ability to overcome setbacks. The experience has certainly proven invaluable in my professional life," Ruth explained.
Ruth currently serves as Head of Section for Asia, Australia and New Zealand, Directorate of Export Development Cooperation at the Indonesian Ministry of Trade. Her task is to liaise between international donors with interest in exporting and pertinent small to medium enterprises across Indonesia. "Some of the international organisations we've had the privilege to work with include the Japan International Cooperation Agency, the Centre for the Promotion of Imports from Developing Countries (CBI, Netherlands), and the Swedish Chambers of Commerce," Ruth elaborated.
Projects conceived usually provide technical assistance – trainings and workshops – to Indonesian enterprises, enabling them to promote and sell their products to the international market. Ruth would often bring in experts from the international organizations to Indonesia and provide platform for the small and medium business enterprises to discuss commerce issues and possible solutions to these concerns.
"The common issue for these small and medium enterprises in entering the international market is funding," Ruth said. Ruth actively pursues internal donors to discuss export cooperation potentials with Indonesia. "As part of my responsibilities, I also often conduct field visits and meet my counterparts – trade associations, trade offices, chamber of commerce and business entities," Ruth further explained.
"I want to contribute to my country by promoting and assisting Indonesian business enterprises in their effort to introduce their products to the international market," she concluded.
Share this article on:
Related Article

Back to Top