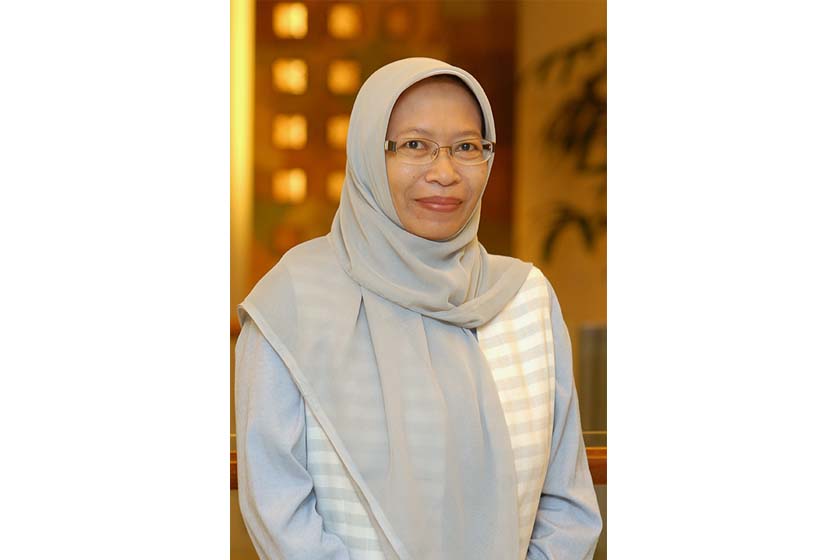 14 Mar 2016
A Researcher and a Heavy Metal Expert
Ghitarina, lecturer and Head of the Water Quality Laboratory at Mulawarman University, was certainly no stranger to the Australia Awards Scholarship program.
The twice Australia Awards recipient grew up listening to stories of her father's experience back in the 70s as a Colombo Plan awardee in Australia. "The stories enthralled me. While both my parents are now retired lecturers at Institut Keguruan dan Ilmu Pendidikan (Teacher's College) in Makassar, they made sure to instill in me a love for learning since I was very young," Ghitarina reminisced with a smile.
Her thirst for knowledge manifested into the field of water resources management and water pollution. After obtaining her bachelor's from Hasanuddin University, Ghitarina went on to pursue her first postgraduate degree under the Australia Awards umbrella in 1997.
She returned to her homeland in 2000 with a Master of Science in the field of Physiology of Fish and Heavy Metal Pollution from James Cook University. Following her parents' footsteps, Ghitarina didn't waste any time in transferring her newly acquired knowledge to her students in physiology of aquatic animal and ecotoxicology. More than that however, "I wanted to pass on the love for our rich natural heritage, to further my student's awareness on the environmental issues Indonesia faces," Ghitarina enthused passionately.
Throughout 2009-2010, Ghitarina later researched the level of heavy metal pollution in the Mahakam Delta, Kalimantan. Lead, cadmium and copper were found to have surpassed the accepted limit. The result of her research will help the Government of Indonesia in formulating regulations to tackle the issue.
As current member of Environmental Research at the Water Resources Study and Innovation Centre, Faculty of Fisheries and Marine Science, Mulawarman University, Ghitarina is also in charge of seeking funding and establishing collaboration with various key domestic and foreign agencies.
Most recently, Ghitarina and her students analyzed the level of heavy metal pollution in the goldfish and tilapia fish home industry hatchery utilizing ponds left from previous coal mining activities. "The findings of this research will undoubtedly help local communities provide a safer and more sustainable yield while maintaining their income in the long run. That is my fervent hope," Ghitarina smiled.
Share this article on:
Related Article

Back to Top