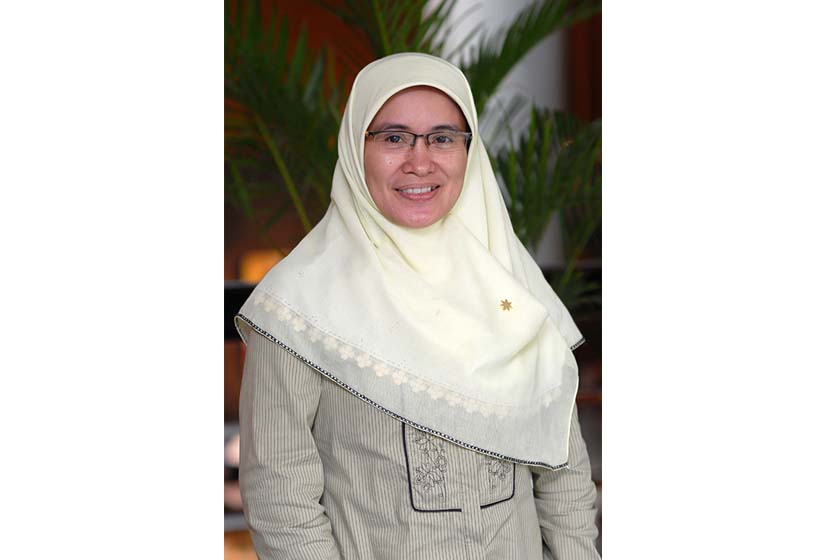 10 Mar 2016
Combining a Childhood Dream and a Dream for the Future
Yenny Dwi Maria, a 2008 graduate of the University of Sydney under the Australia Awards Scholarships, grew up in a large happy family with her three brothers and three sisters at their family home in Tanjung Karang, Bandar Lampung.
"When I was a child, I wanted to be a nurse. Later, in junior high, I started to consider becoming an entrepreneur with my own bakery, and I wanted to continue on to vocational school."
Her life-plan took a detour when Yenny graduated from junior high with exceptional grades and was accepted at the best high school in her town. After finishing senior high school, she was accepted into the Jakarta Institute of Teaching and Education, majoring in English Language Education.
Yenny became an English teacher at SMPN 1 Jakarta upon her graduation. She then applied for and was granted an Australia Awards Scholarship, thus fulfilling another one of her long-held ambitions: to study overseas.
"I wanted to be a teacher trainer as well as a teacher. I'd also love to get involved in preparing teaching materials and assessment designs at higher levels such as the provincial and national levels. So I thought if I had a master's degree from overseas, I might have greater opportunities for more challenging responsibilities." Yenny successfully completed her Master of Education (TESOL) in 2008.
Having her children with her in Australia was an added bonus for Yenny. "I am really grateful that I could share my study opportunity with my family especially my children. They could study in Australian schools, and as a teacher, I could observe, learn, and experience how schools and society are managed in a developed country."
That said, Yenny chuckled, "I haven't really given up on my dreams in junior high school to become an entrepreneur and to manage my own business."
"But this long-term plan doesn't involve a cake shop; rather, a cafe that doubles as a library that provides an educational atmosphere, combining my childhood dreams and my newfound love for education," Yenny smiled.
Share this article on:
Related Article

Back to Top