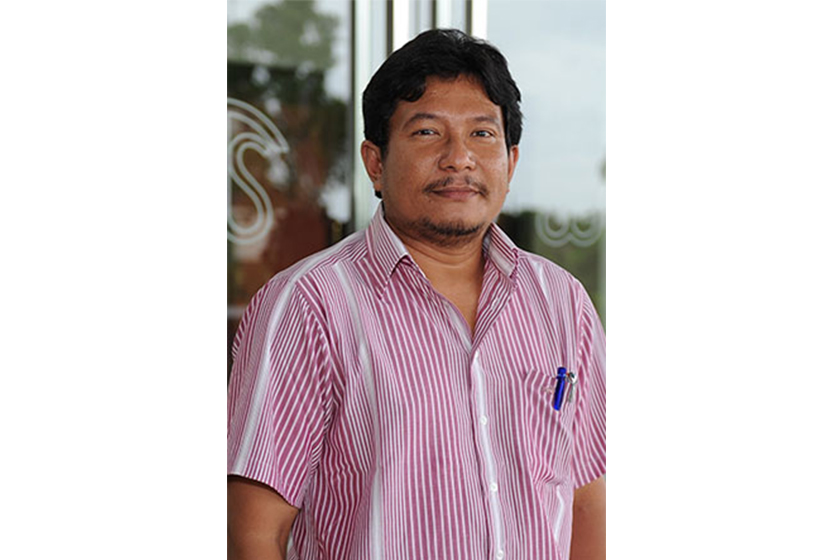 08 Mar 2016
Planning Sulawesi's Water Resource Management
Dave Harold Irhajadi Muchaimin-Head of the Water Resources Network Management Working Unit, Sulawesi River II Gorontalo Regional Board, Directorate General of Water Resources, Ministry of Public Works and Public Housing-was born and went to school in Manado, North Sulawesi.
Although his childhood dream of becoming a pilot did not work out, Dave still retains a strong desire to travel to other countries and learn from other cultures.
"I want to see more of this wonderful world and bring my family with me to experience other countries and their peoples."
Dave applied for and was granted an Australia Awards Scholarship to pursue a Master in Civil Engineering, Water Resources Management at the University of Melbourne.
According to Dave, his studies in Melbourne has given him the vast skills he needs as a modern water resources professional. "Everything I learned while at the university has been-and still is-applied in my day-to-day activities as a water resources engineer," Dave said. "The University of Melbourne is a world-class university."
Since 1996, and before he took up his Australia Awards Scholarship, Dave has already been involved in several water resources management projects.
"From 1996 to 2000, I worked as a young engineer in the Planning and Design Section under North Sulawesi Water Resources Services. During these periods, I also worked as counterpart for other projects taking place in the area."
Share this article on:
Related Article

Back to Top