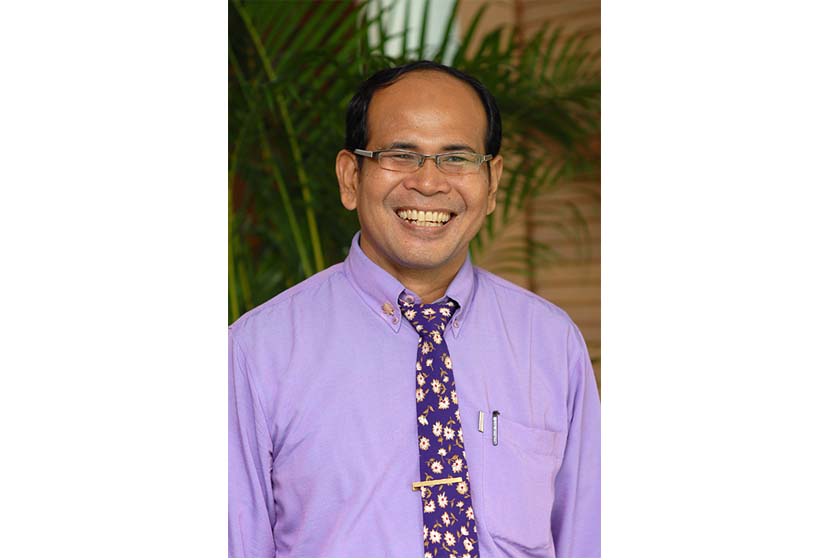 26 Feb 2016
Earned a Doctorate and Gained a Son
In 2000, Dr. Adzanil Prima Septy swapped the 30°C environment of Padang in Central Sumatra for the cold Tasmanian winter.
"I did my undergraduate in education studies, specifically, TESOL – Teachers of English to Speakers of Other Languages – at Universitas Bung Hatta, and then completed my graduate studies in the same discipline at Universitas Negeri Malang in East Java," Adzanil said.
Adzanil, who spent four years at the University of Tasmania for his Doctorate under the Australia Awards scholarship, has since returned as lecturer at Universitas Bung Hatta in his home city of Padang.
In elementary and high school, Adzanil preferred lessons that involved practical, workshop activities, but he had always believed that one day he would like to become a diplomat managing international relationships, or to help develop people's individual resources – a teacher.
Adzanil believes that his experience in Australia has improved his skills as an educator. "I now teach with better analytical comprehension. My Australia Awards experience has really widened my horizon."
"I specifically applied for an Australia Awards scholarship because it seemed to me that Australian Government presented the best opportunities available. Australian Government provides wider access to postgraduate education and human resource development for Indonesians."
In Tasmania, Adzanil made the most of his study and life experience opportunity.
"I used the campus and academic atmosphere to help develop my capacity as an academic. Courtesy of the lovely Australian environment, my family and I enjoyed a very pleasant lifestyle, and our social life and neighbourhood friends taught me more about international relationships."
"Having an Australian education has been a great experience for us academically and socially; we always think of Australia as also being our home."
Adzanil, whose own father was a school-teacher, is married with one son who is now nine, born during his Tasmanian studies.
"Personally, not only did the experience come to mean to me the opportunity to achieve a higher degree, it also 'gave' me a son born in Australia," beamed Adzanil.
Share this article on:
Related Article

Back to Top