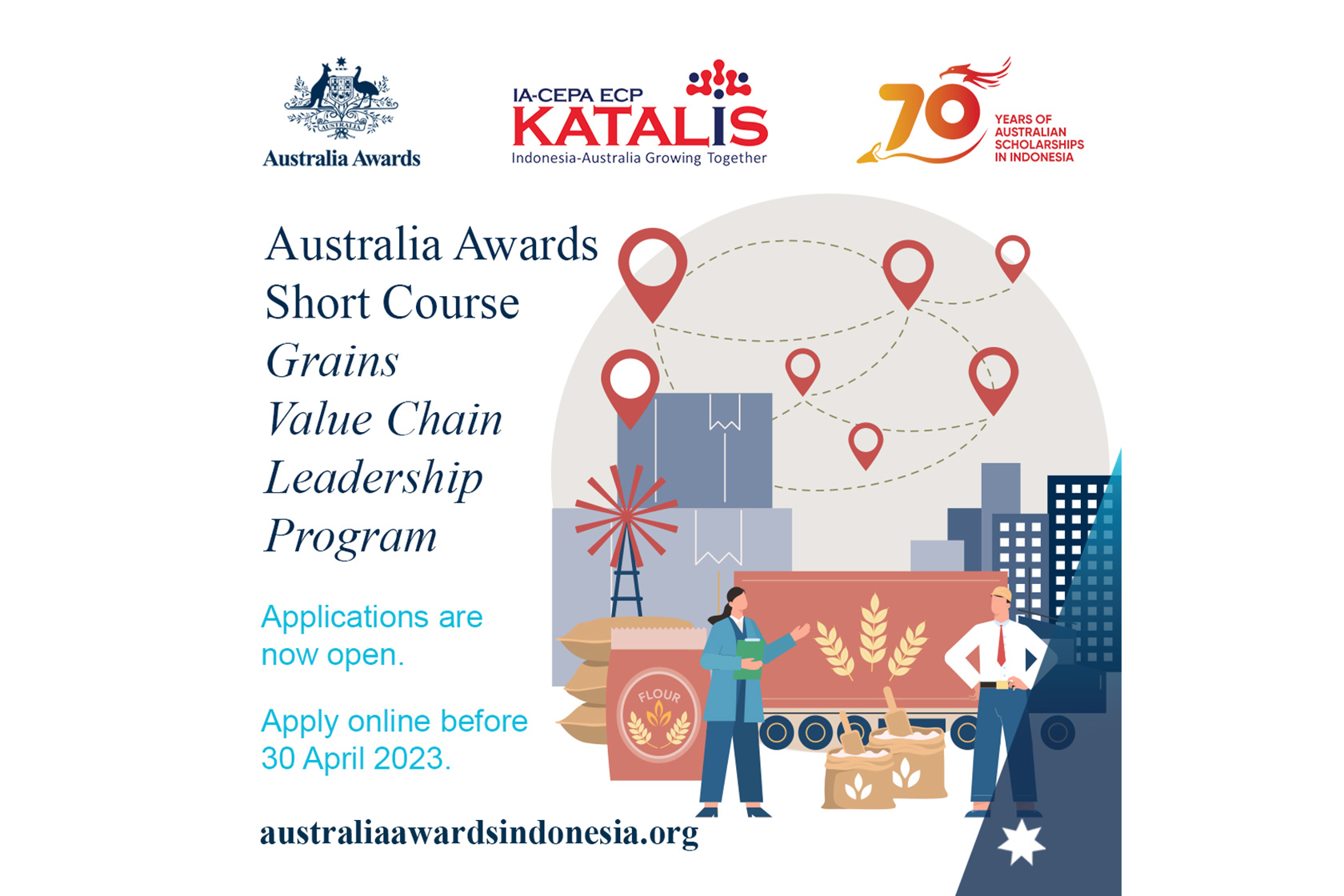 27 Mar 2023
Apply Now for the Australia Awards Short Course on Grains Value Chain Leadership Program
Are you an owner, director, or mid to senior manager from the grains value chain ecosystem with a minimum of two years of experience in the grains value chain? Apply now for the Australia Awards Short Course on "Grain Value Chain Leadership Program"!
This short course is a collaboration between Australia Awards in Indonesia and Katalis, an economic cooperation program between Indonesia and Australia designed to maximise the benefits of IA-CEPA (The Indonesia-Australia Comprehensive Economic Partnership Agreement) and build stronger, more inclusive economic partnerships.
The course aims to develop resilient industry partnerships, expand business networks and develop a better understanding and knowledge by businesses in both countries about how the grains value chain work in Australia and Indonesia. The participants will be able to connect with Australian organisations and leaders in the sectors.
Disadvantaged women and people with disability are strongly encouraged to apply. All applications must be submitted online by 30 April 2023 at 11.59 pm WIB via this link.
An Information Session will be held virtually by Australia Awards in Indonesia on 11 April 2023 at 10.00 am WIB. This session guides the applicants through the application process. RSVP to the Information Session before 9 April 2023 via this link.
Share this article on:
Related Article

Back to Top