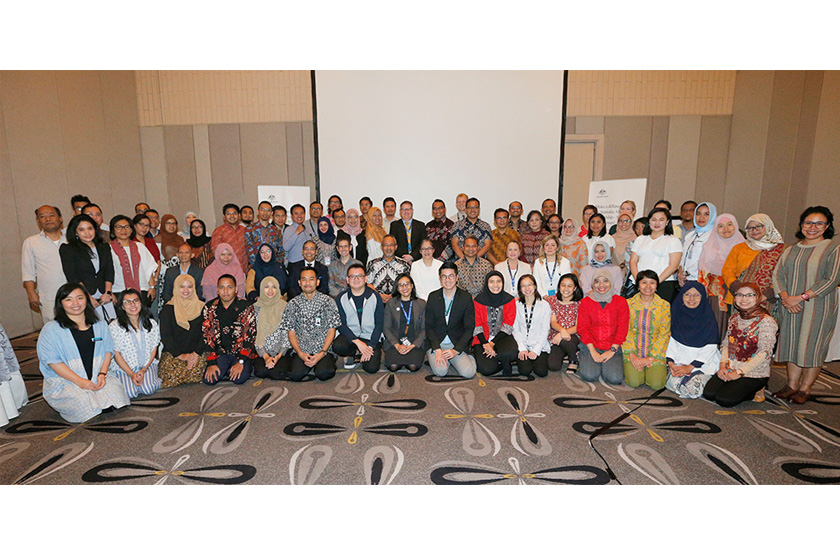 15 Jul 2019
The future of work and the skills imperative: global, Australian and Indonesian perspectives
Creating the workforce of the 21st century in Indonesia through embedding skills and education policy development on the supply side of the labour market was explored at the Road to Indonesia Development Forum 2019 in Jakarta.
Researchers, policy minds, private sector and civil society representatives, as well as Australia Awards alumni, came together for the event titled, 'The future of work and the skills imperative: Global, Australian and Indonesian Perspectives' on Saturday, 3 July 2019.
Keynote speaker Drs Oktorialdi, expert staff for equity and regional development at the Ministry of National Development Planning, highlighted that by 2030, Indonesia will have the largest working age population in Southeast Asia, reaching nearly 70 percent of the total population.
To fully tap the opportunity of that demographic bonus, Indonesia must accelerate job creation and lower youth unemployment by matching workers' skills with the needs of industry.
"The vocational education system has high potential in the structural transformation and digital transformation that will create inclusive job opportunities and improve the investment climate," Drs Oktorialdi said.
The sentiment was echoed by Australia Awards alumna Widia Jessti, Head of Talent Acquisition at the Ministry of State-Owned Enterprises, who recently completed a two-week short course called 'Labour Market Needs Forecasting for Education Policy' at Griffith University.
"The urgent factors are on the demand side, skills needed by the industries in the future, and reform of the VET (Vocational Education and Training) system to be more driven and responsive towards the evolving business environment," Widia said.
The Australian Government has set up a Jobs and Education Data Integration (JEDI) tool, which analyses a person's skills used in current and previous employment to recommend jobs in other sectors, or to recommend VET courses that will best meet their training needs.
Widia added that Indonesia needs a framework similar to JEDI as well as the National Centre for Vocational Education Research (NCVER), to gain an understanding of how to support workplace learning and development needs.
In the workshop, which was attended by nearly 100 people, participants also had the chance to hear an inspiring talk from Putri Santoso, co-founder of Koptul (Deaf Coffee), on the inclusion of people with disabilities in the workforce.
Along with two colleagues, Putri set up the coffee shop in 2018, and it has now grown into two branches in Depok and South Jakarta. Koptul, which stands for Kopi Tuli (Deaf Coffee), is run by people who have hearing impairments, and it also serves a space to teach sign language, English language and other classes open for the public.
"I was born deaf," said Putri. "Why did we create Koptul? Because me and my friends had trouble getting a job. We had applied to more than 500 companies, but all rejected our applications.
"Our deaf friends like practical jobs. We hope that we can continue to work without obstacles and more industries will accept us as equals."
Koptul is a great example of how Indonesia can provide the development opportunities stated in the country's Sustainable Development Goals (SDGs) to 2030: inclusive economic growth, decent work opportunities, and reducing inequality.
Another inspiring session at the workshop was about the fourth industrial revolution, also known as Industry 4.0. Victor Timothy, Co-founder of Taralite.com, a financial services provider that serves online merchants, shared his experience in improving skills and creativity in the digital sector.
To address the SDG efforts in education policy, 25 Australia Awards scholars spent two weeks in Australia in March, participating in 'Labour Market Needs Forecasting for Education Policy' at Griffith University. The aim of the course was to push for reform, particularly of the VET system, to be driven by industry needs, to ensure a well-functioning and inclusive labour market in the future.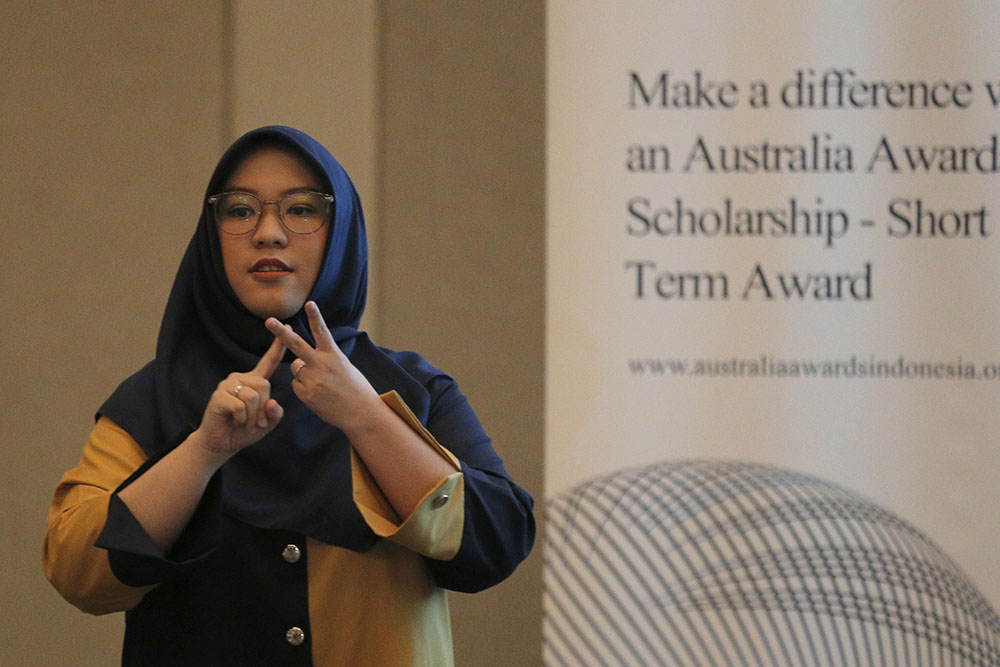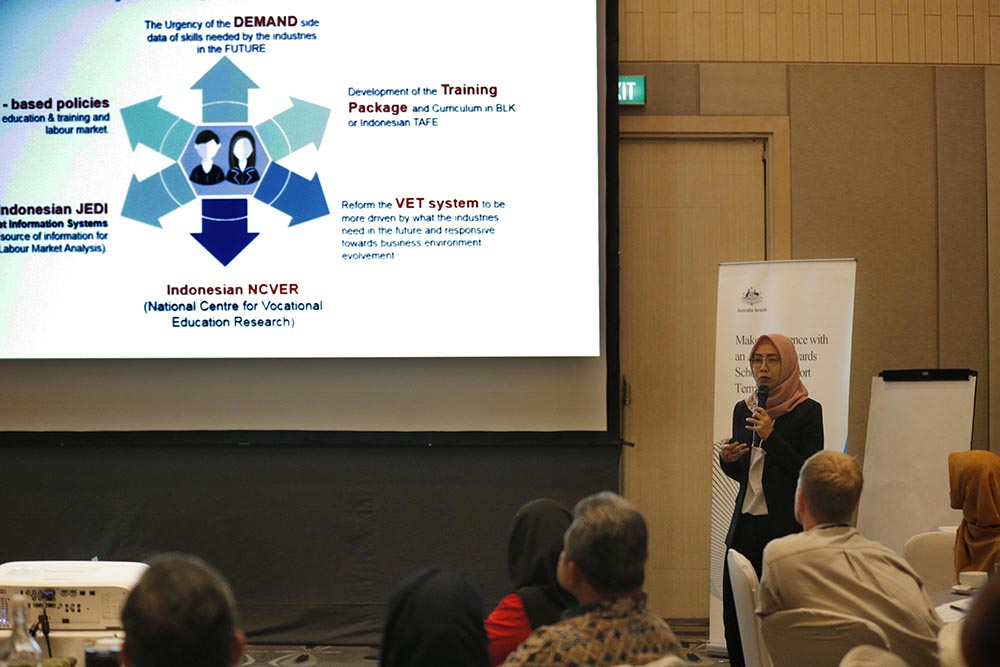 Share this article on:
Related Article

Back to Top