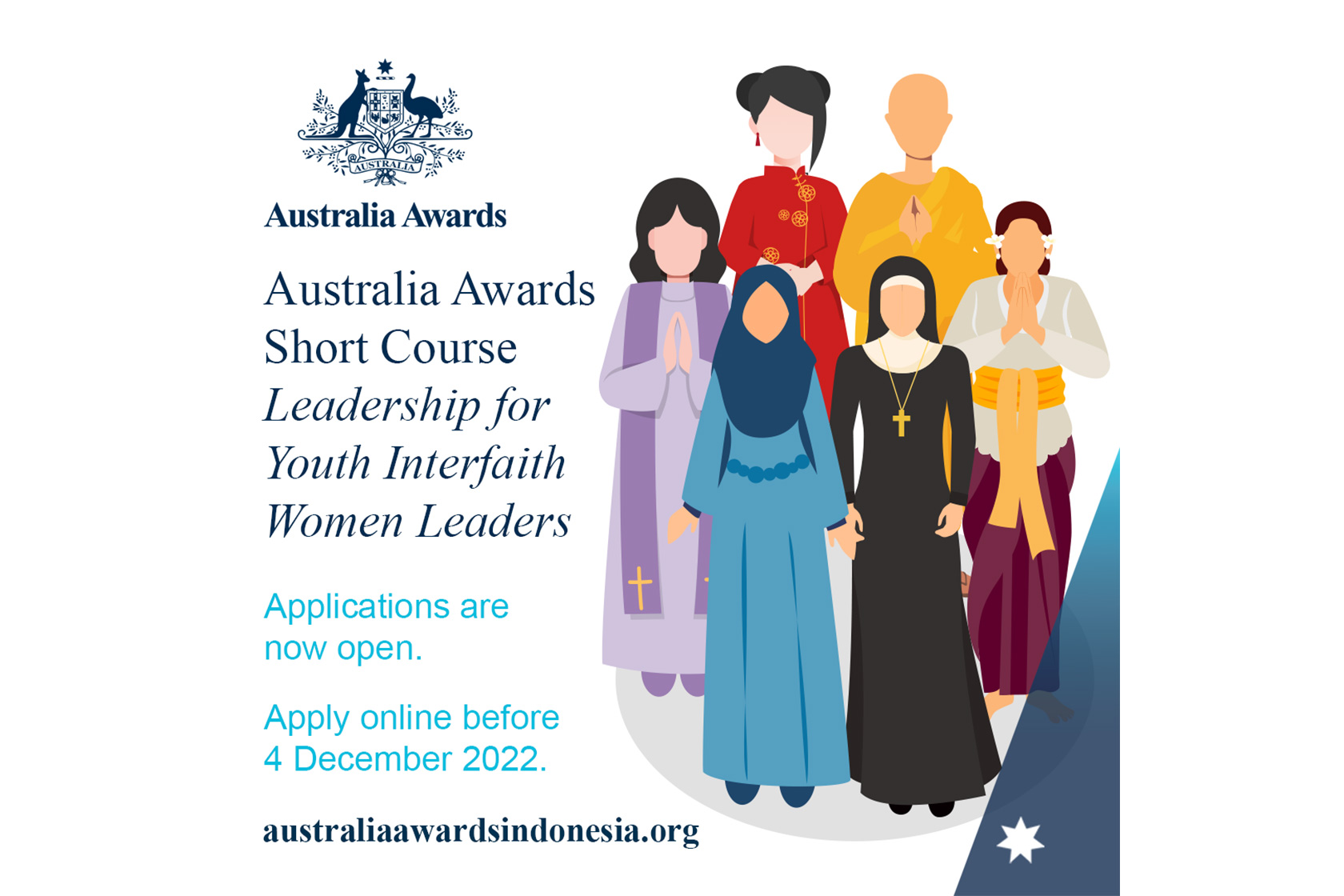 11 Nov 2022
Apply Now for the Australia Awards Short Course on Leadership for Youth Interfaith Women Leaders
Are you a young woman leader from a faith-based organisation keen to develop leadership skills? Apply now for the Australia Awards Short Course on Leadership for Youth Interfaith Women Leaders!
The course aims to empower the participants to be key players in improving economic, social and cultural development in their organisations and the wider community and building global networks for future women leaders. The course will bring participants to meet with leading experts in the sector.
The course is designed for up to 25 youth representatives from faith-based organisations, university staff, community leaders and government representatives from the Ministry of Religious Affairs and Komnas Perempuan.
Women with disabilities are strongly encouraged to apply. All applications must be submitted online via this link before 4 December 2022, at 11.59 pm WIB.
An information session will be held virtually by Australia Awards in Indonesia on 21 November 2022 at 10.00 am WIB. This session guides applicants on the application procedures, including the online application system, selection scheme and interview process. RSVP before 18 November 2022 at 4.00 pm WIB from this link.
Share this article on:
Related Article

Back to Top