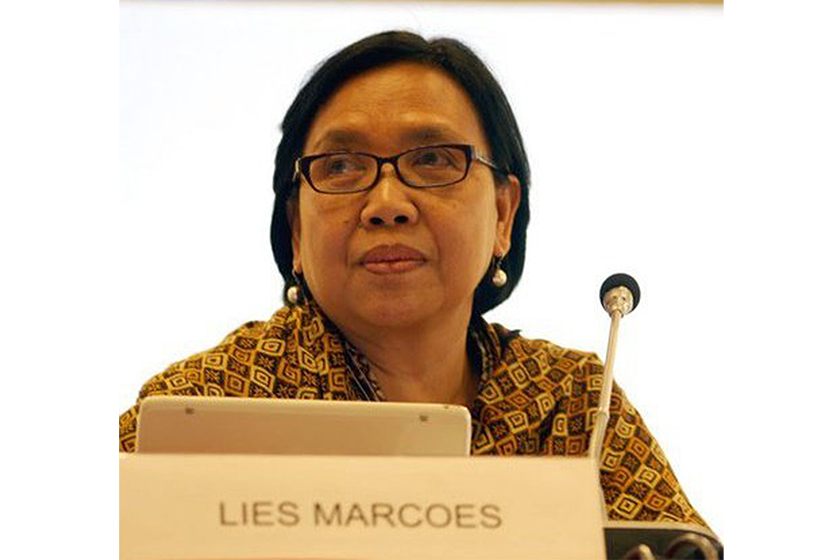 06 Nov 2017
Opinion: When Women Translate Rights
By Lies Marcoes
"Roads, rates, rubbish". This was councillor Anna Speedie's campaign slogan when she successfully ran for mayor of Wodonga for a second term. Wodonga is in a rural hub in the far north of Australia's state of Victoria, 300 kilometers from Melbourne. This slogan is far from new, but under her effors the program seems to have markedly helped women, children, the disabled and elderly people to easily access public services and realise their rights.
Speedie outlined her rightsbased approach to participants of the Leadership Development Course for Islamic Women Leaders program in Melbourne in late September.
For Speedie, 45, a former tennis player, the slogan is a concrete effort to meet citizens' rights. Throughout the two weeks we heard from other women speakers with the same commitment to realising rights. All offered a similar perspective: the experience and interests of women as the basis for fulfillment of public interests.
Participants of the program held by Alfred Deakin Institute for Citizenship and Globalization at Melbourne's Deakin University comprised 29 Muslim women leader from Aisyiyah, Fatayat, women's activists, member of political parties, lecturers from UIN and two women rectors from the Muslim private Universities in Makassar.
Course lectures and resource persons described how their efforts strive mainly to meet the needs of Australia's most marginal and vulnerable groups – immigrants, children, adolescents, the elderly, and the disabled -– as the yardstick of their success of programs and services. They said that by paying attention to the needs of minorities, the majority automatically benefits as well. We could conclude that women's experience as often marginalized citizens can serve as a benchmark in efforts to meet all residents' rights.
For Australia, the basis for fulfillment of citizens' rights today is based on awareness of the huge diversity that exists within the nation. Diversity as the basis for recognition of Australia's multicultural policies surely has lessons for Indonesia. As is the case in many countries with diverse populations, measures of diversity tend to center around differences among ethnic groups, races, religions, languages, and differences in physical or geographic circumstances. But we also need an acute awareness of gender diversity -- because the range of differences of the diversity of genders and of social, political or gender expressions raises considerable challenges as opportunities.
Australia has decided that the basis for the nation's struggle is recognition of this diversity. The word "recognition" is important, because diversity in reality can be ignored by the regime's political inclination. For example, in the past Australia's Aboriginal and Torres Strait Islander population were forced to assimilate with the culture of the newcomers, thus losing many elements of their social, economic and trade.
Indonesia has experienced this as well in different degrees -- such as the tragic events of 1965 and its aftermath of the political power struggle, and the New Order's obsession with the nation's unity and unification. In our past, diversity was seen as a threat, with restrictions of exposing any difference ethnicity, race, gender, religion, or social class (SARA).
In Australia, women of diverse backgrounds have come to realize they have been forced to assimilate to the standards of the "majority" – the men – just like the minority groups. But today in Australia we see increasingly more women who have emerged in public space trying to make a real difference, based on concrete ideas when they hold decision-making positions.
Therefore the concept "diversity within diversity" has emerged. Women have shown different ways of managing citizens' interests by creating regulations that protect women, children, the differently able and other vulnerable minorities, by first examining their access to state resources.
As explained by Speedie, women have become very significant in contributing to people's welfare. Diverse women have a wealth of experience that enables them to care about things that men might not care about, due to their different gender roles and experience.
Almost all female resource persons in the course shared an understanding of gender equity. For them the concept of "diversity within diversity" provides recognition for the roles, perception, knowledge and experience of different women which must be presented on the meeting tables in public space.
The youngest speaker, a 20 year-old female member of Whittlesea city council who speaks fluent Indonesian, Concillor Emilia L. Sterjova said, "I wanted to become a councillor because I know and have ideas about how to empower youth, departing from my experience as a young woman, without ignoring the experience and knowledge of our elders. The important thing is that we add and refine, without reducing the existing rights."
In many states across Australia, women in government and city councils have considerably influenced the development of a diverse and rights-upholding Australia. Six of Victoria's regional cities are led by women, as well as one administrator who is replacing a widely criticized male mayor. Their collective leadership uniquely marks Australia's diverse and democratic nation. And we surely envy one of the clearest distinguishing features of women's leadership in Australia, unlike among some of our women leaders -- they have been proven free from corruption!
Lies Marcos, the Director of Rumah Kita Bersama Foundation, participated in Australia Awards Leadership Development Course for Islamic Women Leaders Short Term Awards at Alfred Deakin Institute for Citizenship and Globalization at Deakin University in Melbourne in September 2017.
This opinion piece was first appeared on the daily English newspaper in Indonesia The Jakarta Post.
Share this article on:
Related Article

Back to Top