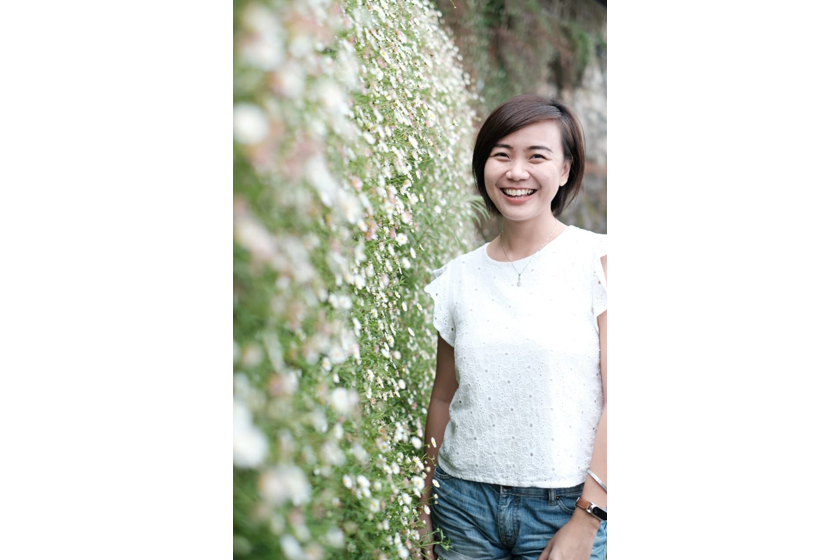 31 Mar 2021
Karmila Wijayanti's Crowdsourcing Effort Sews PPE Suits for COVID-19 Health Workers
Fashion designer Karmila Wijayanti never imagined that her Instagram posts about the acute shortage of personal protection equipment (PPE) in the COVID-19 pandemic would snowball into a crowdsourcing effort to make the life-saving equipment for hundreds of medical workers.
When COVID-19 started to spread in her hometown of Yogyakarta in late March 2020, Karmila received an offer from a friend to make PPE suits. At that time, PPE was scarce due to an unprecedented spike in demand from hospitals and healthcare centres.
"My friend said he sold 100 suits in just one hour. But I didn't feel it was right to make a profit in a difficult situation," said the alumna of the 2016 Australia Awards short course in International Business Readiness for Fashion and Textiles Industry.
"Instead, I thought that I could help to make PPE, even though I did not know how."
Karmila told a friend who worked at Bethesda Hospital in Yogyakarta about her idea. The friend introduced her to the hospital's pharmacist, who showed her a PPE suit sample. The pharmacist confirmed the dire need for more PPE with many medical workers in the hospital resorting to wearing plastic raincoats and using plastic bags for shoe covers at the time.
After studying the pattern, material and stitches, Karmila tried to make a prototype. She shared the process in a WhatsApp group with fellow fashion designers from the Australia Awards short course, hoping they would join the effort in their hometowns.
"We started sharing about sewing techniques, material, and patterns, because we knew nothing about making PPE," she said. "One of them shared a PPE pattern posted publicly on Instagram by Filipino designer, Mich Dulce (@michdulce) which helped."
Using the Filipino designer's pattern and the measurements from the hospital sample, Karmila managed to make one suit. She uploaded the photo and the pattern to Instagram with a note to encourage others who sew to join the effort to make PPE suits for health workers.
"I never planned to do fundraising, but it turned out the response was very positive. Many people contacted me to offer their assistance. Some friends offered to cut the patterns or to sew the suits. Some who cannot sew asked if they could donate money instead," she said.
As her Instagram post went viral and more people reached out, Karmila was able to produce more PPE suits. In the first three months of the pandemic, Karmila and her four designer friends managed to make a total of 750 PPE suits with donations from the public. The suits were donated to hospitals across Yogyakarta. Defika Hanum, also an Australia Awards alumna, was one of the four designer friends who helped.
"What amazes me was we could work it out together. Some people offered donations, and some lent their hands. It becomes about saving others, instead of just thinking about saving themselves," said Karmila.
After about three months, as PPE supplies started to normalize, Karmila and her friends finished their impromptu project.
Making PPE for donations, Karmila said, had also helped her business survive amid slumping demand due to COVID-19 restrictions on public activities. Although she runs online stores - Jogjacart and Modalogie - her business was still affected by COVID-19.
Last year's Ramadan fasting month and Eid al-Fitr, in particular, was probably the gloomiest for her business. Usually, at this time, the demand for new outfits to wear to family gatherings is high. However, clothing sales plummeted as people were not gathering. Many designers were forced to lay off their workers because they didn't have any income.
"We always looked forward to Eid al-Fitr because it's a busy time. But last year, who thought about buying new clothes? People preferred to spend money on hand sanitisers or face masks," she said.
The stay-at-home measures also changed consumer demand. People were seeking out comfortable daily wear for spending more time at home. Following the trend, Karmila released pyjamas collection on her online stores.
Karmila's first business was not fashion. She majored in public relations for her undergraduate degree at Atma Jaya University in Yogyakarta. In 2009, she started Jogjacart, an online store selling wooden handicrafts painted with batik motifs, such as picnic baskets, plates, and tissue holders.
"At that time, there weren't many Indonesians using the internet as a place to market products. I started it with a dream to develop local potential and zero Rupiahs investment," she said.
But the souvenir business did not go well, partly because the handicrafts were not popular. After trying to sell other products, including bags made from hyacinth water, Karmila decided to sell batik clothes.
Having no experience, she started by reselling 13 products made by other designers, and they sold out fast.
She decided to take a sewing course in 2012 when her business started to pick up. When she finished her lessons, she started her own production team and catered to custom orders.
"I realised that I love fashion. That's why I decided to start my batik clothing line," she said.
In 2016, after returning from the Australia Awards short-course, Karmila expanded her business by opening her second online clothing store, Modalogie, selling a premium batik clothing line.
During the two-week course at Queensland University of Technology (QUT), she and other participants visited designer boutiques in Brisbane and Sydney, learned about branding and markets in Australia, and learned how to improve their products' quality to meet demand in international markets.
Karmila adopted the knowledge and skills she learned from the course at Modalogie, a clothing line featuring local heritage batik with a modern and contemporary feel.
"As I did not go to a fashion school, the course was very beneficial for me," Karmila said. "My dream is to be able to enter international markets. It helped me prepare my brand internally so that someday it can fit into the international market."
Photos courtesy of Karmila Wijayanti.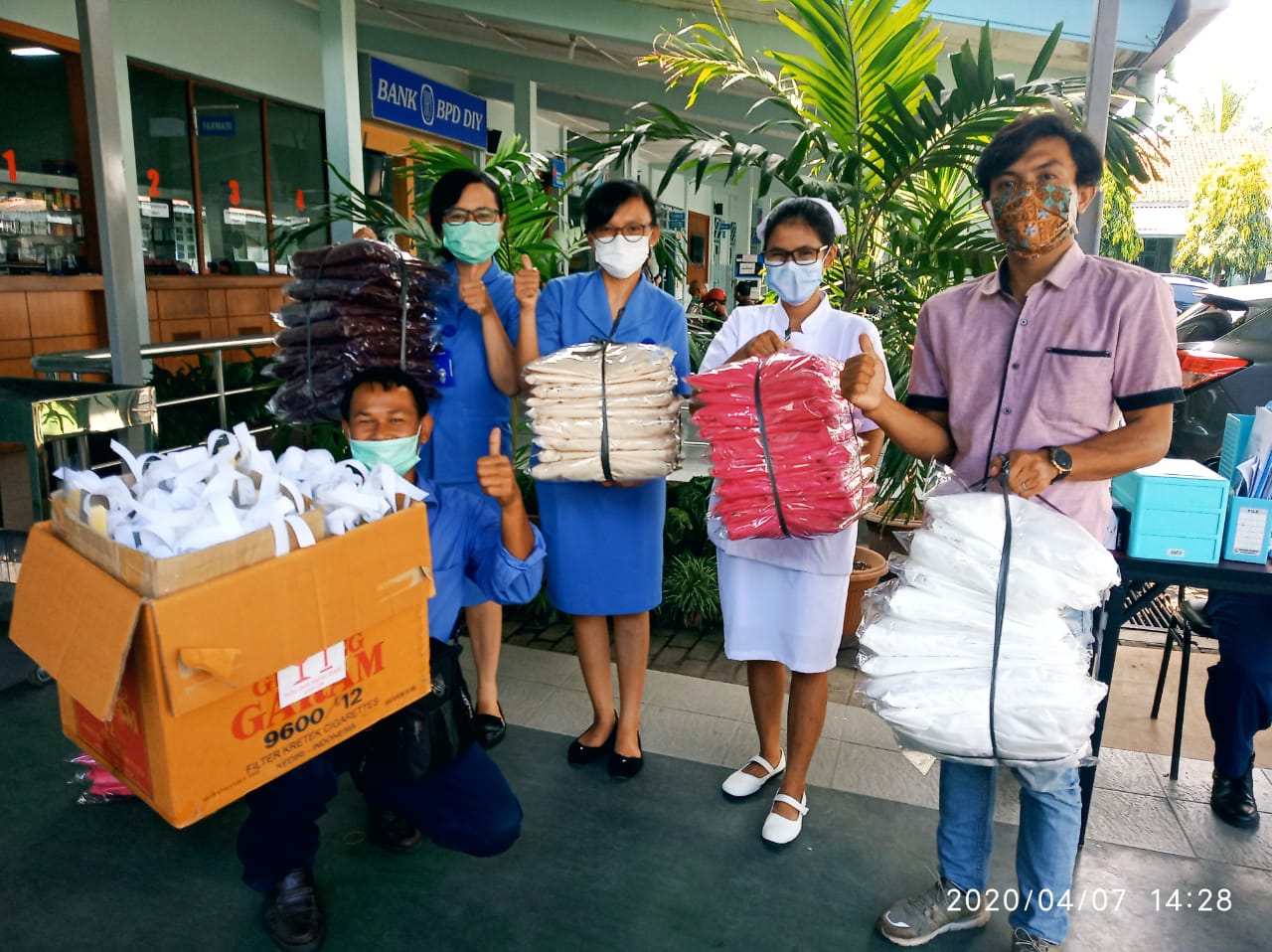 Share this article on:
Related Article

Back to Top