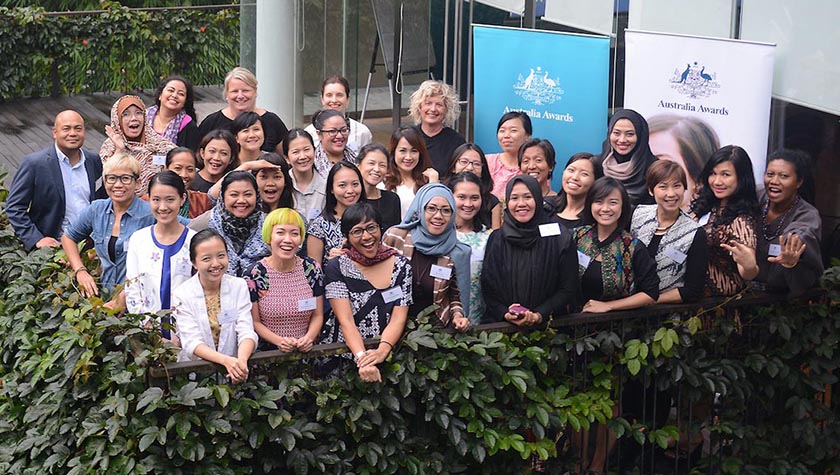 16 Apr 2016
Global Readiness for Indonesia's Women Entrepreneurs in Fashion & Textile
The fashion industry constitutes a major component of the global economy, employing millions and generating a market value of more than $1 trillion. As part of efforts to empower women entrepreneurs in Indonesia in the fashion and textile industry, Australia Awards awarded 25 women entrepreneurs a two-week short course facilitated by the Queensland University of Technology in Australia in May 2016.
The program "Women in Global Business, International Business Readiness: A scholarship for the Fashion and Textile Sector" was designed to develop a roadmap to revamp business operations, prepare participants to enter the global market and foster collaboration between Australia and Indonesia.
In the hilly city of Bandung, the group of dynamic Indonesian women clad in their own unique designs attended a pre-course workshop on 11-13 April. They shared their stories and challenges from years of experience in the fashion and textile business.
Lenny Agustin established her label in 2002, creating an edgy look with traditional materials from many parts of the archipelago. The bold designer now has 24 staff and owns two lines, including a ready to wear line called Lennor, sold in two Jakarta department stores.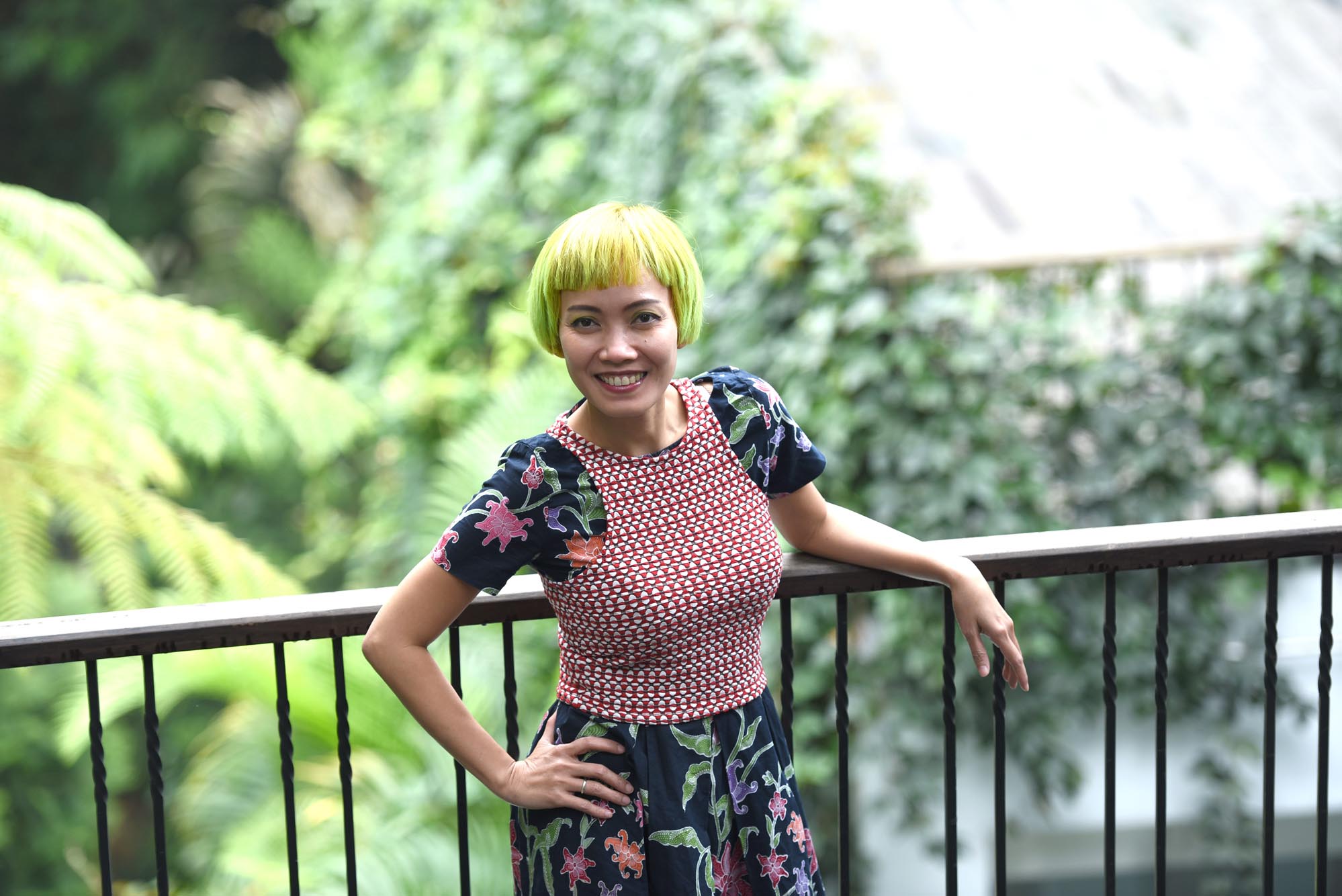 "To go international wasn't on my mind, I didn't think it was necessary since we have quite a big market in Indonesia. It wasn't until last year when I participated in a trade show in Paris, I got four buyers and thought I am ready for the global market, but there are obstacles ahead," Lenny said on the sidelines of the pre-course workshop in Bandung.
"I'm now so keen to learn about the Australian market, particularly for my ready to wear brand, and this short course is perfect for me."
The sentiment was echoed by Denpasar-based fashion designer Putu Unik Indrawati, who found "the business side is my weakness". Her line called Anemone aims to cater for professional women and men with an ethnic twist and modern styling.
"I've been thinking about what is next for my business," she said. "I have worked very hard to build it, but can I work smarter to expand it? Then I have the opportunity to be a part of this amazing short course to guide me to find the answers that I've been looking for and I also get to meet these inspirational women from various backgrounds together in this creative journey."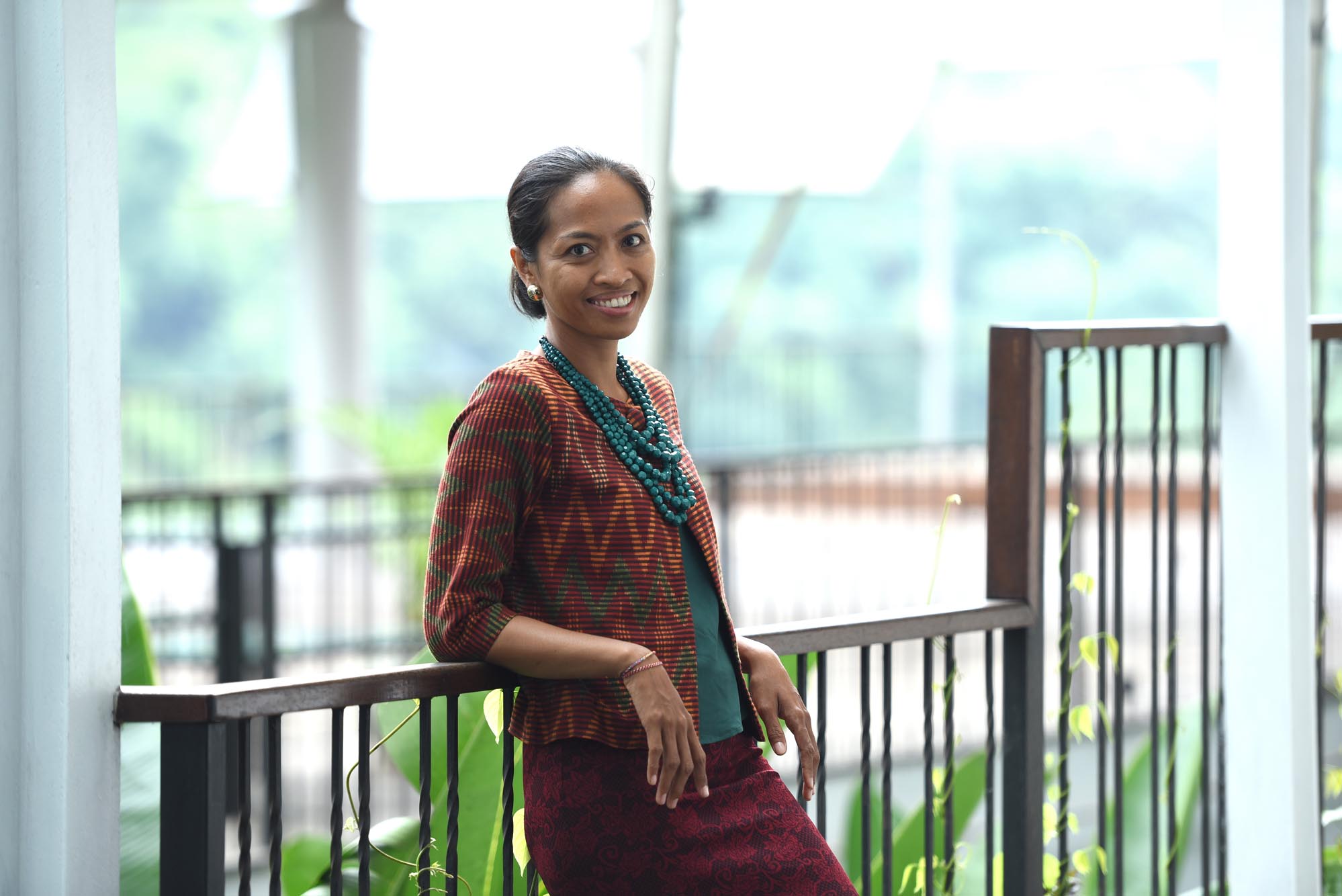 In Australia, these leading women participated in Mercedes Benz Fashion Week Australia in Sydney, as well as a number of workshops and industry visits that focused on understanding the business environment, planning for growth, export readiness and access to finance and capital.
Apart from that, participants engaged in networking and mentoring opportunities with influential women leaders based in Australia, including with Australian design schools, clothing and textiles manufacturers, fashion design companies and other networks and industry bodies.
Elizabeth Myra Juliarti, who founded the brand Siji, appreciated the program's emphasis on mentoring and learning about the market to ensure her business is sustainable.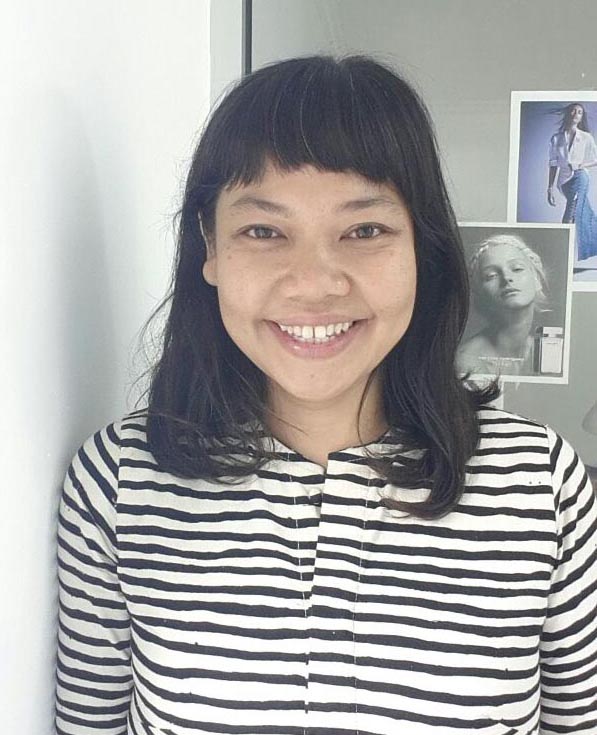 "Mentoring is what spoke to me as I've never had it before. We have many young designers who are hesitant to develop their ideas and I hope that I could apply the hands-on-approach to them when I finish this short course. We can create anything we want as long as we know how," said Myra, adding that Siji is a gender non-conformist and gender neutral brand.
Dr Matthew Durban, Australian Trade and Investment Commissioner in Indonesia, said in his welcome remarks to participants that to do business offshore successfully, researching and understanding the market is absolutely critical.
"It's a challenge but it's also an opportunity for you because you are embarking on this enterprise where you need to think global as opposed to domestic," he said. "And, all the challenges that come with that, not just finance, but also standards. Does your product match international standards, is your product protected? What is common is the challenge of knowledge. Once you've chosen the international market, you have to do your research to find out how that market works, who is your consumer."
Share this article on:
Related Article

Back to Top